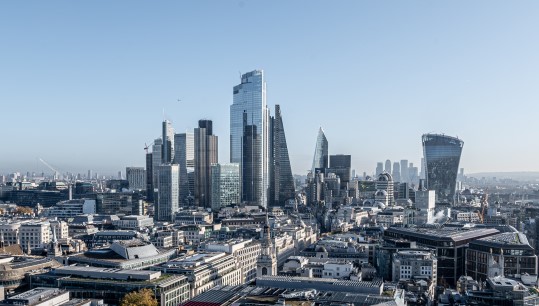 Nautilus International is taking part in several events during this year's London International Shipping Week. Members can now sign up to attend in person, and many of the events this year are also available to view online.
The Union's key event this year is the Sea to City symposium, which is being held on Monday 13 September 11:00 to 13:00.
Sea to City is a networking and mentoring scheme, created by the Union in association with Maritime London, which encourages seafarers who are considering a move ashore to consider maritime services positions. The symposium will provide a platform for maritime services professionals and seafarers to meet and discuss the opportunities that exist, and to help those at sea make links into the networks that will help them succeed.
You can now sign up for the symposium here.
Nautilus will also be participating in three events focusing on diversity.
The Pride in Maritime Industry Roundtable will be held on Monday 13 September from midday to 2pm. A panel of maritime experts, including the Union's international organiser Danny McGowan, will discuss how the sector can be made more welcoming to LGBT+ people.
At the Women in... event, to be held on Wednesday 15 September from 10:00am to 12:30am, speakers from maritime, rail and aviation will discuss the challenges for gender diversity across transport and logistics.
Finally, the Diversity in Maritime event will be held on Friday 17 September from 12:00am to 14:00pm, offering an opportunity for chairs of the different Maritime UK Diversity Networks to discuss the role of allies across all diversity work.
Nautilus also encourages members to attend the LISW Headline Conference on Wednesday 15 September from 8:00am to 17:00pm. International Transport Workers' Federation general secretary Steve Cotton is joining the 'Social' panel to discuss the impact of the last 24 months on shipping workers, and what the future holds.
The full calendar of events for London International Shipping Week can be found here.
---
Tags