Law
Civil penalties for seafarers – welcome change or a new form of criminalisation?
24 February 2022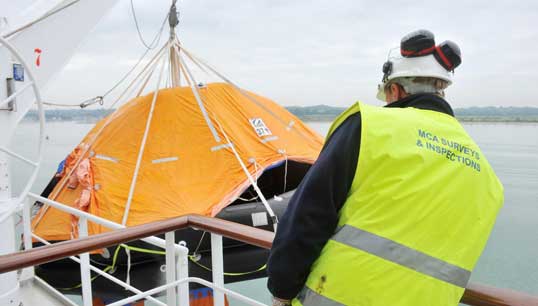 Nautilus International has responded to a recent consultation by the Maritime and Coastguard Agency (MCA) that could lead to a change in how seafarers and companies are penalised for maritime safety breaches.
As the UK government agency responsible for maritime regulation and enforcement, the MCA currently relies in most circumstances on informal warnings, prohibition and improvement notices, and criminal sanctions to punish minor and major offences or breaches of merchant shipping legislation.
The MCA is therefore seeking views on whether to 'enable a comprehensive suite of civil sanctions (including powers to impose stop notices, fixed and variable monetary penalties).'
This would bring the MCA into line with other enforcement bodies (e.g. local authorities and the police), and is part of the current government's commitment to avoid criminal enforcement when another sanction would serve to ensure compliance with regulations – it could also potentially save the government millions of pounds in legal costs, according to the consultation.
A criminal prosecution can be a long, drawn-out process and, the MCA argues, while it takes place an operator can continue with business as usual. In addition, if a breach is not considered important enough to warrant a prosecution, then there might be no incentive to change. For these reasons, the MCA argues that the capability to impose fines – through fixed penalty notices, for example – could have a more immediate impact on safety.
Possible fines
The MCA consulted on whether it should have the ability to issue both fixed and variable monetary penalties as an alternative to criminal sanctions. It presented three options:
to amend primary legislation to enable the Secretary of State (in practice, the MCA) to punish new breaches by way of civil sanctions
alternatively, to extend the existing, limited MCA civil sanction powers (i.e. detention, improvement and prohibition notices) to strengthen current enforcement measures
to do nothing
In the case of new civil sanctions (under Option 1) being permitted, these would be issued if the MCA believes it has reached the required standard of proof that a breach to merchant shipping legislation has occurred. It would then issue a notice of intent to issue a fine, giving the recipient an opportunity to make a written response. If this is rejected, the recipient would have the right of appeal.
The penalties could range from £250 to £50,000 and they would be issued to companies and seafarers.
The MCA suggests that 70%-80% of criminal prosecutions could be replaced with a financial penalty and claims that 'the number of cases which result in sanctions being used are expected to remain similar to the present day'.
Nautilus responds
While a civil sanctions regime could stop seafarers from receiving criminal records for minor offences, Nautilus fears it could also have painful consequences.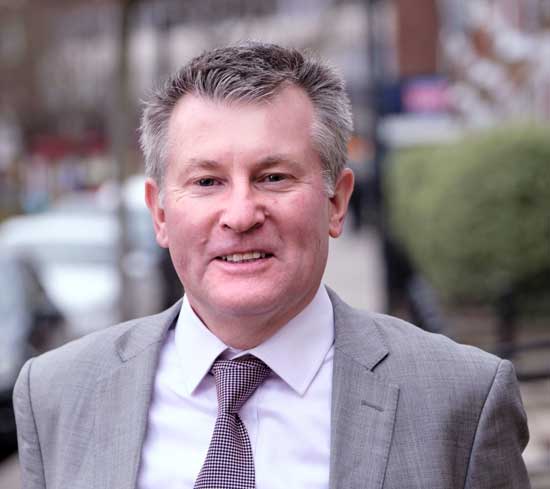 'Nautilus International has long campaigned against the unfair criminalisation of seafarers, but this does not mean that the introduction of civil sanctions is welcome, as the criminal powers would still remain on the statute book,' says Nautilus director of legal services Charles Boyle. 'This is not a case of civil fines replacing criminal prosecution – the MCA is not doing away with its powers to prosecute seafarers.'
The MCA already has a wide range of sanctions available including financial penalties. In its response, Nautilus therefore stated that it rejects option 1 but may support option 2 depending entirely on more information being published about the proposals in the detailed consultation to follow.
The Union questions whether financial penalties will really drive safety improvements any more than the threat of prosecution. However, it is particularly concerned that option 1 is driven by financial motives; that it will not reduce unfair treatment and could impose costs on seafarers; and also notes that there is currently no detail as to how 'guilt' would be assessed, by whom, what the appeal process would consist of, and any associated expenses on the part of seafarers in connection with appeals.
Nautilus would also expect to see a cap of £250 on how much seafarers can be fined (as opposed to companies).
'It is also important to note that with a criminal prosecution you are at least going to be given a day in court to argue your case, and any charge would have to be proved to the criminal standard "beyond reasonable doubt",' adds Mr Boyle. 'In the case of civil sanctions, it could be up to the judgement of an MCA official whether to issue a fine, and once that is done it will be up to the seafarer to challenge the fine.'
MCA consultation
The MCA is expected to publish an overview of the responses to the consultation shortly on www.gov.uk. The new civil sanctions regime would require Parliamentary approval, and the earliest it could come into force is 2023.
---
Tags