International
Combating violence against women transport workers must be a priority, says ETF
25 November 2021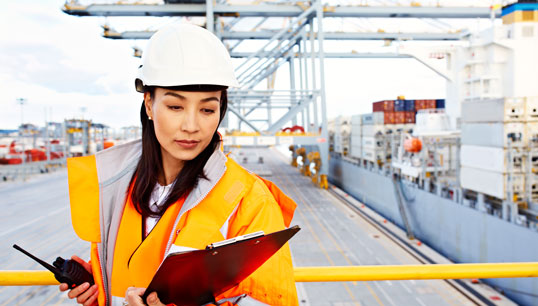 The European Transport Workers' Federation (ETF) is urging governments to ratify a United Nations (UN) Convention addressing gender-based violence and harassment in a message to mark the 2021 United Nations international day for combating violence against women.
Violence, harassment and sexual harassment in the workplace is one of the main barriers that prevent women from working or staying in the transport sector, says the ETF.
The ETF Women's Conference in October also reconfirmed gender-based violence as one of the most urgent problems to tackle across all transport modes
'The Covid-19 pandemic has worsened the problem,' said the ETF in a statement. 'Aggression and violence against front line workers in all sectors including transport increased and in particular against women transport workers, as many reported cases showed.'
An important instrument to fight violence against women is ILO Convention 190 on eliminating violence and harassment at work, to which the ETF and International Transport Workers' Federation (ITF) affiliates contributed. It specifies measures to address gender-based violence and harassment. The Convention came into force on 25 June 2021 but so far only nine countries have ratified the Convention – among them are only two European countries: Greece and Italy.
The ETF Executive Committee meeting on 24-26 November 2021 in Copenhagen called on all European countries to urgently follow the leadership of Greece and Italy and ratify the ILO Convention. It also objects to European Commission delays on announced legislative proposals to tackle gender-based violence and ensure that they reflect the important role of trade unions and collective bargaining in eradicating violence against women workers.
The ETF is also urging employers to develop effective workplace policies that prevent and eliminate gender-based violence, harassment and sexism at sectorial social dialogue and the workplace level, and also to make use of the ETF workplace guide and checklist for gender-responsive risk assessment as part of the management of occupational health and safety.
---
Tags