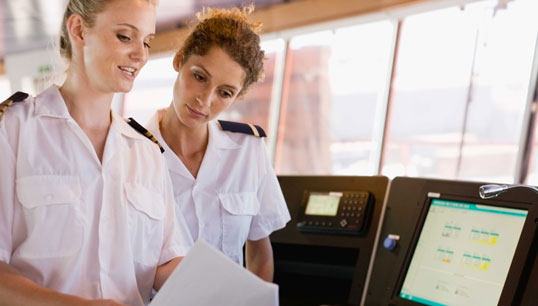 Nautilus celebrated the many strides towards equity that women in maritime have made during events for 2023's International Women's Day on 8 March.
Members were invited to join us at a global live LinkedIn event on the day from 14:30 GMT/15:30 CET on how to enhance the participation of women in the shipping sector. The Gender Equity in Shipping online event was organised by the European Transport Workers' Federation (ETF) and the European Community Shipowners' Associations (ECSA).
Nautilus head of international relations Danny McGowan was on the guest speaker panel. He said: 'It is essential that on International Women's Day, we celebrate the achievements of women in changing and developing our industry for the better. Speaking as a male ally about women's equity in shipping is important as a reminder to all leaders that we have a duty to continue the development of our industry together in this way.'
the event was on 8 March 2023 at 14:30 GMT/15:30 CET on LinkedIn Live
Use the hashtag #EmbraceEquity for socials
Other activities around International Women's Day
Nautilus broadcast women members' videos on social media, talking about why they like working in maritime.
In the UK, the Union took a delegation to the TUC Women's Conference and supported a motion aiming to increase awareness of women's health needs and the need for more inclusive language in maritime.
In the Netherlands, members were invited to take part in a feminist march and festival in Amsterdam.
---
Tags