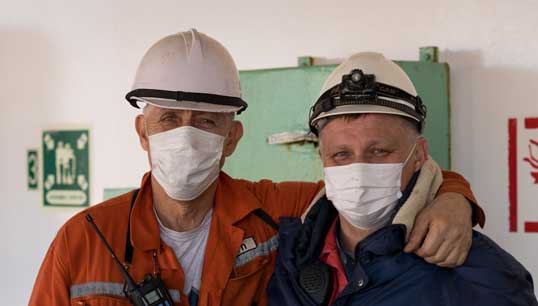 Seafarers impacted by the Ukraine war are facing continuing mental health worries and concerns about employment contracts, as well travel constraints, according to a survey of their welfare priorities.
Up to 100 global maritime welfare and industry organisations responded to the survey by the Seafarers International Relief Fund (SIRF) and the Ukraine Charity Co-ordination Group. The resulting report – Supporting Seafarers Impacted by War in Ukraine –highlights key challenges for seafarers caught up in the crisis: limits on travel to or from Ukraine; mental health concerns; and issues affecting employment contracts – both new and extended. The respondents included organisations with operations in Ukraine as well as those dealing with the fallout from the conflict around the world.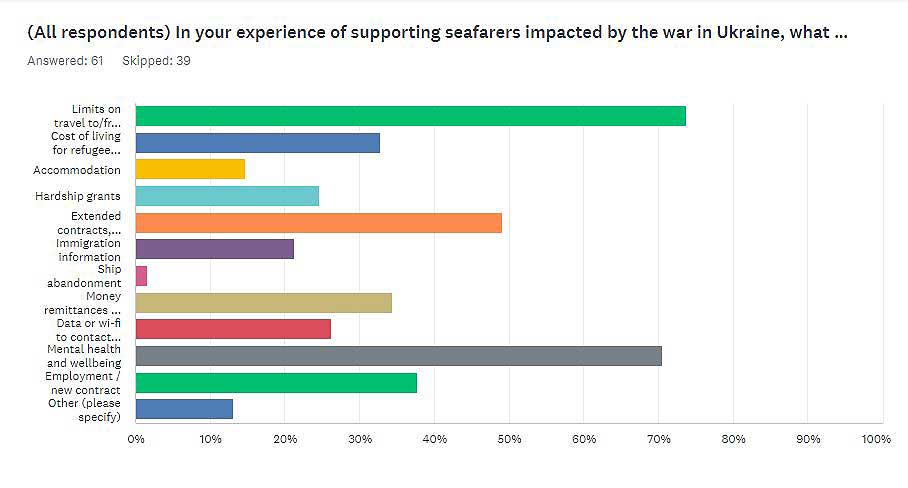 The report stressed the need for continued hardship grant funding and accommodation for seafarers and their families affected by the war, as well as essential technology for communications with family such as data-enabled Sim cards and wifi in ports. A feasibility study may also be established for the development of a dedicated mental health support service.
Speaking on behalf of SIRF, Seafarers' Charity chief executive Deborah Layde said: 'To understand how we can best continue to support those impacted by the Ukraine crisis, we wanted to hear from those who have been working so hard to help seafarers and their families. We received a wealth of feedback that brings to life how the maritime community has mobilised across the globe in support of seafarers, as well as highlighting what they see as the most urgent priorities. These priorities span the most vital needs of seafarers, such as hardship grants and accommodation, mental health support, contractual issues, and the constraints faced by Ukrainian seafarers on international travel.
'SIRF and the Ukraine Charity Co-ordination Group will be studying these results carefully as we develop our next steps. We also encourage other organisations to look closely at our four initial recommendations and consider what they can do to help meet these needs.'
---
Tags