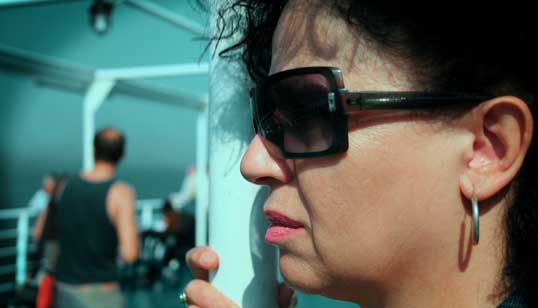 In recognition that over half the workforce will go through menopause during their working life – some for between two and 15 years – industry body Maritime UK has launched a Menopause Hub.
The online portal was launched on International Women's Day 8 March 2022.
Menopause is more than just the hot flushes that can present as a woman's menstrual cycle ceases and she can no longer get pregnant. It can result in mood and sleep disturbance, as well as thinning hair and a variety of other symptoms which can be distressing and debilitating.
The Menopause Hub will include practical tips for self-care, menopause support for employers and line managers, and advice for those going through the menopause and their families.
As well as launching the Menopause hub, Maritime UK will also commemorate International Women's Day with a raft of other activities including:
call on the sector to #breakthebias
launching a trans-pacific dialogue with Women in Maritime Australia
highlighting the launch of the Women in Ports Network
sharing the first cross-sector All Party Parliament event with Women in Transport
Menopause support
Women of a Certain Stage: This resource helps employers and women navigate menopause by focusing on improving wellbeing and morale. It provides workplace training, specialist coaching and mentoring experiences
Henpicked: Get practical advice on symptoms, plus information on employment law and how to get help from your GP from Henpicked, a website for women over 40
UNISON model policy: UK public service trade union UNISON has published a guide to successful policies on menopause
---
Tags