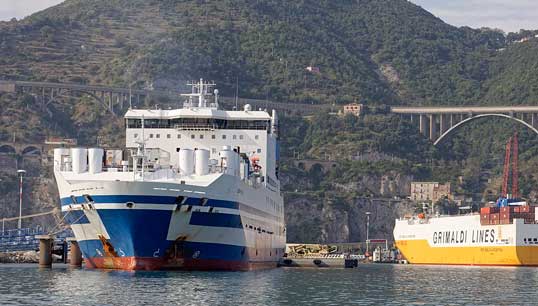 International Maritime Organization (IMO) secretary-general Kitack Lim has raised concerns over a fire onboard the ro-ro ferry Euroferry Olympia near Corfu, which led to a confirmed fatality and the rescue of more than 275 people.
'I express my deep concern regarding the incident involving the fire onboard the ro-ro Euroferry Olympia, on 18 February, near the Island of Corfu in the Ionian Sea, while en route from Igoumenitsa, Greece, to Brindisi, Italy,' said Mr Lim.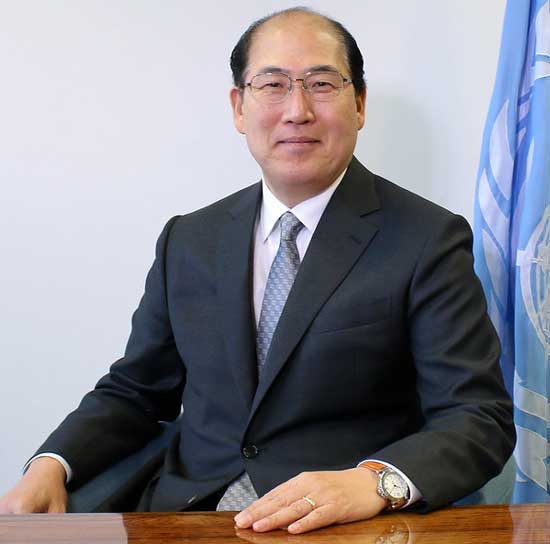 'I wholeheartedly appreciate the efforts of the search and rescue authorities of Greece, as well as nearby merchant ships, for the rescue of more than 275 people and the ongoing work to locate a number of missing people. I am saddened to learn of a confirmed fatality. I convey my condolences to all who have been impacted by the loss. We are closely monitoring the situation as it evolves.'
Mr Lim said he would look forward to 'receiving the investigation report into this incident in due course.'
Other news reports indicated 10 truck drivers were missing five days after the vessel was reportedly engulfed in flames.
IMO's Sub-Committee on Ship Systems and Equipment (SSE) is engaged in ongoing work to minimize the incidence and consequences of fires on ro-ro passenger ships.
Nautilus head of industrial Micky Smyth commented: 'This is another tragic loss of life and, whilst we have to wait in the official report, it seems that yet again a fire has broken out in a vehicle on one of the car decks.'
Fires onboard have been routinely reported by major ferry operators in the UK/Ireland, as well as in the Baltic and the Mediterranean, in addition to fires onboard other vessels such as cargo ships. Only for the swift actions of our highly trained maritime professionals has avoided far more serious incidents on board.
Earlier this month news outlets reported that an abandoned cargo ship was ablaze in the Atlantic Ocean containing thousands of luxury cars, many of which were fitted with highly explosive EV batteries. In 2021 the marine indemnity and protection organisation UK P&I ran an article highlighting the car carrier fire events.
In October 2021 the Maritime and Coastguard Agency (MCA) issued a consultation document regarding the safe carriage of EVs and charging facilities on ro-pax ferries, so the safety concerns are clearly being considered on a wider level throughout the maritime industry.
The MCA has also issued Marine Guidance Notes on the issue, particularly MGN 341. It highlights the dangers to passengers and crew from moving vehicles during loading and unloading operations on board ro-ro ships and lists the statutory health and safety requirements for employers.
'The vehicle deck is a potentially dangerous environment due to congestion and movement of vehicles, many with flammable fuel in their tanks or dangerous goods being carried as cargoes,' says the MGN 341 introduction. 'There have been accidents and at least one death of a crew member. The length of time passengers spend on a vehicle deck should be kept to a minimum and access by crew should be restricted to those who need to be there.'
MGN 341 says further general guidance on the safety of personnel working on the vehicle decks of ro-ro ferries is contained in Chapter 32 of the Code of Safe Working Practices for Merchant Seamen. 9.2 Further guidance is also in MGN 21(M) and the Roll-on/Roll-off Ships-Stowage and Securing of Vehicles Code of Practice (ISBN 0-11-552493-2).
---
Tags