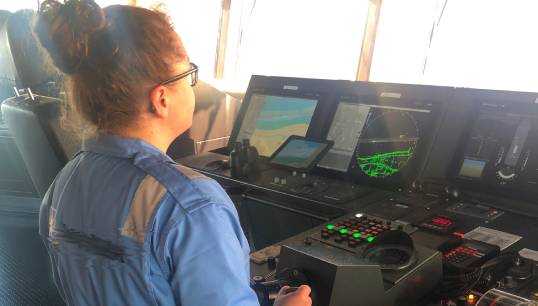 More maritime ambassadors are sought for a UK programme to inspire young people to consider a seafaring career.
Industry volunteers are urged to register as an ambassador and encourage colleagues to sign up for Maritime UK's industry ambassador network, which was set up two years ago in partnership with the Inspiring the Future network as a way to promote maritime careers in schools and colleges.
Maritime UK recruits people from all corners of the sector as volunteers to support young people who will learn by interacting with employees as part of their education.
Over 1,000 schools and colleges in the UK already use the Inspiring the Future platform, with 55,000 young people having been spoken to by ambassadors from multiple sectors including maritime. Schools register and set up a profile and events, and a software programme does the matching to the industry ambassadors.
Maritime UK says that its current mission is to increase outreach to cover young people at schools in all corners of the UK. All ambassadors receive training and regular briefings to support them in talking about the breadth of the sector, as well as their own area of experience and specialism. In terms of time, ambassadors only have to commit to at least one event every year to remain on the matching list.
An introductory webinar briefing for potential ambassadors will be held on 24 November 2022. The briefing will also be suitable for those who have recently volunteered, and those who have transferred across from an existing Careers at Sea Ambassador programme which champions maritime education – part of the Merchant Navy Welfare Board and supported by Nautilus International and other industry bodies. The Careers at Sea Ambassador scheme collaborates with wider industry partners, such as Maritime UK with their maritime careers platform. Employers are also sought as sponsors for the Maritime UK scheme.
find out more about the Inspiring the Future programme and sign-up as an ambassador
---
Tags