International
ITF close to 'red listing' a Filipino manning agency over alleged crew rights abuses
28 September 2021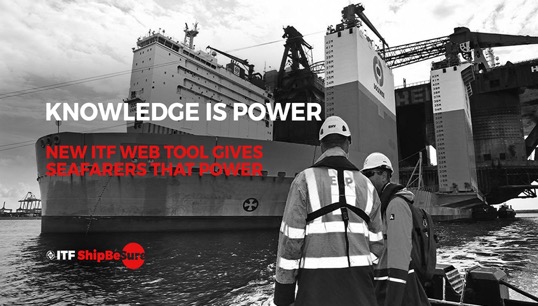 A manning agency based in the Philippines, Able Maritime Seafarers Inc, is close to being red listed by the International Transport Workers' Federation (ITF) after a series of incidents where crews' rights have allegedly been abused.
The ITF launched its directory of agents at the beginning of August as part of its ITFShipBeSure initiative to help seafarers find safe jobs.
In the Philippines, a seafarer must register with a manning agent to work overseas. The agent is responsible for ensuring a seafarer's earnings make it back to their family. To help seafarers avoid rogue agents, the ITFShipBeSure website ranks agents as green (good to go) or red (best to avoid).
The ITF Inspectorate says it is close to red listing Able Maritime following three incidents in Fiji, Malta, and the Indian Ocean. Alleged mistreatment in these incidents included promises of decent wages and conditions which were undelivered, seizure of passports and documents preventing seafarers from leaving, unsafe working conditions and a 'missing' seafarer yet to be found.
ITF Inspectorate Coordinator Steve Trowsdale said 'These seafarers have been trapped into working conditions well below the minimum we would expect and, in some cases, below what national and international laws allow. Manning agencies have a duty to protect the seafarers that they place in work, and to get them home if conditions prove unsatisfactory or the jobs were advertised in a misleading way. At least three times in as many months, Able Maritime has fallen well short.'
Mr Trowsdale said his investigation unit is awaiting formal responses from the company in question and from the licensing authority: the Philippine Overseas Employment Administration (POEA), which regulates the welfare and wages of more than 2.2 million Filipinos working abroad.
'At least now their silence will be recorded with their inglorious debut as our first red listed company. At least now we can warn seafarers: steer clear of 'Able Maritime', avoid this company.'
The ITF inspectorate continues its enquiries and welcomes any seafarers who has been employed via Able Maritime over the last two years to supply information on their experiences with the company.
They can email seafsupport@itf.org.
---
Tags