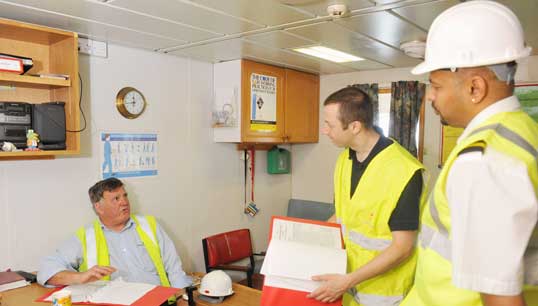 The UK Maritime & Coastguard Agency (MCA) has updated three M-notices regarding existing Maritime Labour Convention 2006 (MLC) rights, that needed to be addressed at a UK tripartite level during and after lockdown.
Marine Guidance Note 479 deals with repatriation, specifically that, if a seafarer's service period exceeds 11 months due to exceptional circumstances, then the shipowner is now required to notify the MCA. While the seafarer is awaiting repatriation, he or she must now be supplied with drinking water and toiletries, on top of existing obligations. Any costs arising from managed quarantine must also be borne by the shipowner.
Marine Guidance Note 477 covers Seafarer Employment Agreements, and how these interact with the requirement for seafarers to serve no more than 11 months onboard. It details how shipowners must act if a seafarer serves for longer than this due to exceptional circumstances.
Merchant Shipping Notice 1877 updates the detailed mandatory requirements regarding hours of work, as specified under 2018 merchant shipping regulations. It specifies that complete bans on shore leave should not be applied for any seafarer or ship regardless of rank, operating area or operational duties.
Members can read the M-notices in full by searching for MGN 477, MGN 479 and MSN 1877 at www.gov.uk.
---
Tags