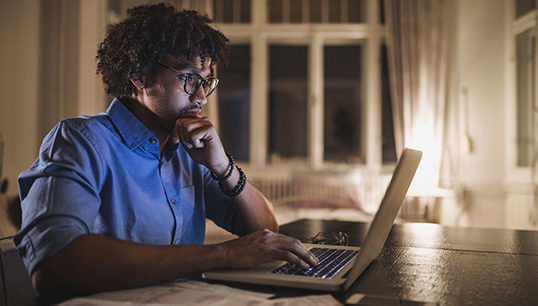 A new process for booking oral exams online is being launched by the UK Maritime and Coastguard Agency (MCA) in April 2022.
Nautilus is advising members seeking to take these exams to read the information in M-notice MIN 675 at www.gov.uk. Members should note that the oral exams themselves are also currently taking place online, using Microsoft Teams.
Candidates will need a Notice of Eligibility (NOE) before they can start the oral exam booking process. As MIN 675 explains, the process for this may involve a non-digital element if the candidate is required to submit their training record book in the post.
Scans or electronic copies of other qualifying documents will also be required at the point of application, the M-notice says:
'You will need to send your electronic NOE (emailed to you by STC, not a photograph or scan of the NOE), scanned Government ID and scanned Discharge Book (showing the qualifying seagoing service for the certificate you are applying for or the past 12 months' worth of seagoing service, inclusive of all required watchkeeping time, whichever is less. These scans must include the ship stamps and Master's signature), via email to onlineoralexams@mcga.gov.uk.'
Further guidance is given in MIN 675 about booking and changing dates, the use of Teams, preparing a secure exam room, and (for deck officer candidates) receiving a radar plotting sheet before the exam via email.
Nautilus head of professional and technical David Appleton commented: 'We welcome the introduction of the new online booking process, which should allow the MCA to process applications more efficiently and reduce waiting times. Members are urged to familiarise themselves with the new guidance prior to making any application to the MCA.'
---
Tags