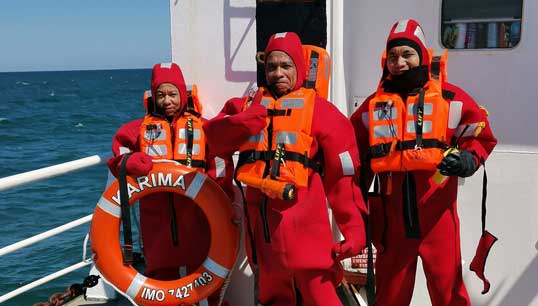 Winners of a Maritime Safety Week competition to improve muster safety drills have included fishing and tanker crew.
The competition, which was launched by The Seafarers' Charity, invited everyone who works at sea to practise and improve their crew muster safety drill. Crews onboard everything from fishing vessels to chemical tankers, and the UK Border Force, submitted photographs and videos of their safety drills. Many of the crews found that through practice they were able to improve their drill time, which could help save lives in a real emergency at sea.
The competition judges included Robert Greenwood, director of The Safety Folder, and Captain Jeff Parfitt, head of safety and environment at The Nautical Institute. They chose four winners based on the speed, technique, and style of each crew, but due to the high quality of entries decided two North Sea fishing vessels were worthy of joint first prize.
The crew of the Karima – a 26-metre fishing trawler – won first prize. The crew produced a 'brilliant video' of their drill while out in the North Sea and halved their drill time to 2 minutes and 27 seconds after practising for 2 weeks. The crew reported that practising this drill together was also 'very helpful' for those crew members who had recently joined the vessel.
The crew of close runner up Benaiah IV – a 20-metre fishing trawler also fishing in the North Sea – significantly improved their drill times and highlighted the importance of working as a team. The judges were impressed with the additional survival equipment brought to the muster point as well.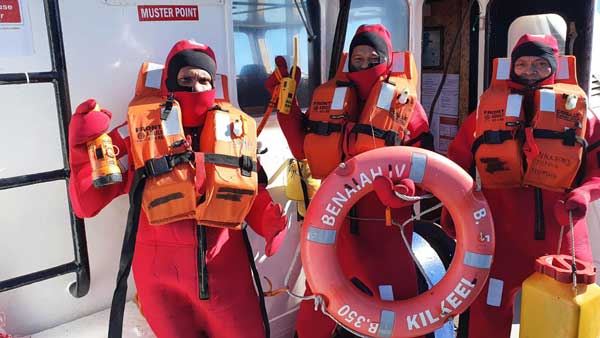 Mr Greenwood said: 'We wanted to highlight the best fishing vessel entry in the Safety Drill Time competition, but in the end, it was just too difficult to choose between the quality entries from Karima and the Benaiah IV and we decided they are both very worthy winners. Well done to both crews.'
The other runners up were both Ardmore Shipping tankers, the Ardmore Cherokee and the Ardmore Encounter.
All four vessels were awarded Safety Champion 2022 plaques and gear from Guy Cotton Clothing and XtraTuf.
The Seafarers' Charity is planning to run the competition again in 2023 – so there is plenty of time to begin practising for next year!
3 top safety muster tips from the crew
the 'secret' is just the proper implementation of requirements and carrying out drills in a very realistic manner
briefing and debriefing sessions are very important while looking to make the crew more responsible
always look for inexperienced crew and help them to get better instead of keeping them away from the action
View all the winning videos and images
---
Tags