Government
Nautilus and UKCS call for the UK government to offer vaccinations to visiting seafarers
23 July 2021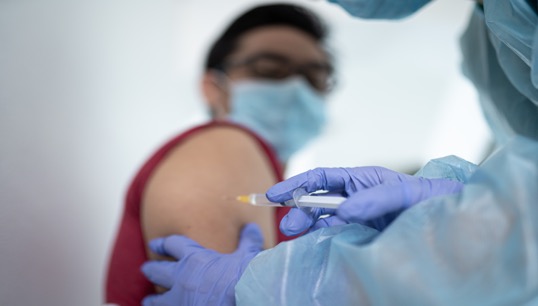 Nautilus International general secretary Mark Dickinson and UK Chamber of Shipping (UKCS) CEO Bob Sanguinetti have signed a joint letter to the UK government asking that the country actively offer vaccinations to seafarers visiting British ports.
This initiative has been encouraged by well-publicised programs in Belgium, Germany, the Netherlands, Italy and the United States.
Nautilus and the UKCS have been advised verbally by Department of Transport (DfT) and Public Health England officials that seafarers of any nationality serving on ships visiting the UK are entitled to vaccination in the UK without needing to register with a GP.
The letter calls for a Department of Health and Social Care statement confirming the government's policy to be published as soon as possible to ensure a consistent approach to seafarer vaccination in all ports. It also asks for the statement to confirm that vaccines can be administered onboard cruise ships by qualified medical staff, and for the government to reduce the interval for vaccines for seafarers when possible.
Many seafarers have already benefited from vaccination in ports across the UK, where shipping companies and/or seafarer welfare organisation have made arrangements with the local health authorities.
A similar letter will be sent to the Secretary of State for Health and Social Care.
---
Tags