Nautilus news
Nautilus announces head office move to Wallasey and new London location
10 February 2022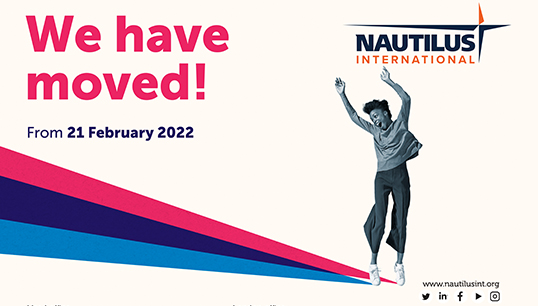 Nautilus International's London office has moved within the capital to a new location at ITF House on Borough Road, South London.
As part of planned organisation changes, the Union's head offices have swapped from London to Wallasey. The new head office location is at Mariners' Park on the banks of the River Mersey.
The Union plans a new modern office and accommodation development at Mariners' Park as part of its ongoing growth strategy.
ITF House has been completely refurbished and contains contemporary office space, meeting rooms, staff facilities, and state of the art communications equipment.
From Monday February 21 our new contact details will be:
Head office
Nautilus House
Mariners Park
Wallasey
CH45 7PH
T: +44 (0)151 639 8454
Enquiries@nautilusint.org
London office
Nautilus International
ITF House
49-60 Borough Road
London
SE1 1DR
T: +44 (0)20 8989 6677
Enquiries@nautilusint.org
---
Tags