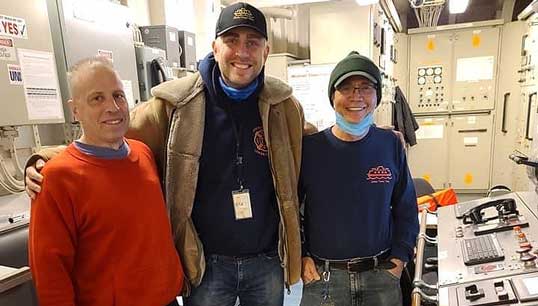 In a victory for members of the Marine Engineers' Beneficial Association (MEBA) – an affiliate of the Nautilus Federation – an administrative law judge in New York City has ruled that engine work aboard the vessels is comparable to such jobs in the US-flagged Maersk fleet and should be paid comparatively.
Staten Island Ferry (SIF) seafarers have not had a pay raise in almost 12 years after the collective bargaining agreement expired in 2010, and in that time underpaid workers in the fleet have sought opportunities elsewhere. New York City's inability to attract and retain qualified mariners has created service disruptions that occasionally boils over into frustration for commuters who rely on the ferry service to move between Staten Island and Manhattan.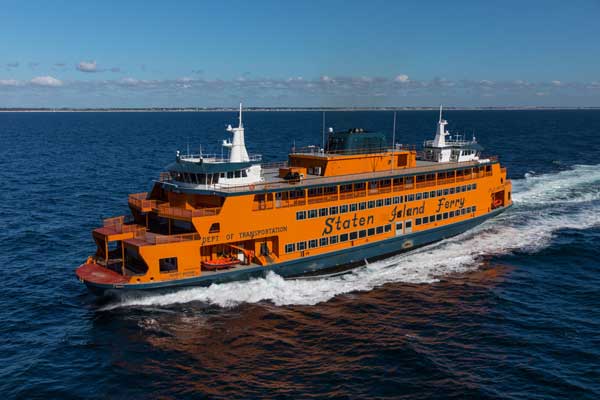 MEBA has pointed out that the City's failure to adequately compensate its Staten Island Ferry mariners 'has left our crews with enormous financial hardship and gruelling work hours to keep up with today's soaring inflation and cost of living.' MEBA's push to secure fair compensation for the seafarers it represents in the ferry system was tested by the city's central, independent administrative law court that adjudicates city matters.
Law judge Faye Lewis from the NYC Office of Administrative Trials and Hearings (OATH) agreed with the Union in a ruling issued this week that states that: 'Marine engineers and chief marine engineers [onboard the Staten Island Ferries] should be paid the rates of prevailing wages and benefits commensurate with those paid to chief engineers and first assistant engineers on US-flag Maersk cargo vessels.'
The City is currently reviewing the decision and can choose to appeal. The ruling was handed down days before the Union goes back to the bargaining table with the City looking to finally nail down a long overdue contract covering seafarers who carry out high-stress jobs 'without adequate support from the City.' An impartial mediator will join the parties to assist talks.
MEBA secretary-treasurer Roland 'Rex' Rexha, a former shop steward at the Staten Island Ferry, hailed the ruling: 'Judge Lewis's decision is a triumph for our crews and upholds our long-time concerns that SIF engineers and other officers are paid well-below other professional mariners although their work obligations and skills are equal.'
---
Tags