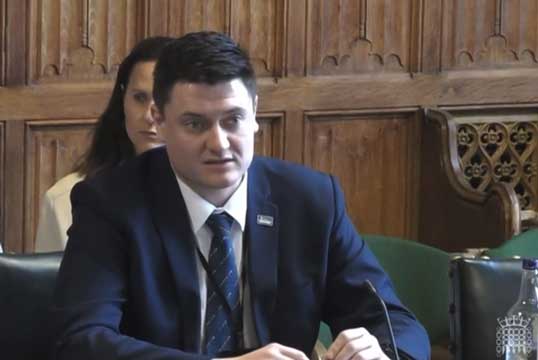 Nautilus International has submitted written evidence to the Transport Select Committee's inquiry into the implementation, objectives, and effects of the Maritime 2050 plan.
Maritime 2050 was first published in 2017 as the government's long-term strategy for the future of the maritime industry in the UK. The plan contains five main work streams; People, Innovation, Regional Growth, Competitiveness and Environment.
Nautilus' written evidence included:
• calls for a Fair Ferries strategy to reverse the damage P&O Ferries caused to Maritime 2050
• the need for a just and human-centred approach to both green technological change and automation
• the creation of a more diverse workforce
• moves to address the issue of sea-blindness
• proper funding for cadetships
• action to tackle flags of convenience
Nautilus was subsequently invited to give oral evidence to the committee on Wednesday 25 May. Martyn Gray, Nautilus executive officer, fielded a number of questions from MPs on a range of issues relating to the 'People' theme.
In response to a question from Greg Smith MP about creating a more diverse workforce, Mr Gray said: 'There will have to be a long-term effort to make sure that we have mechanisms in the way we train people and deal with people returning to the workforce. It is how we deal with simple measures such as PPE onboard ships. Most ships do not carry personal protective equipment that is tailored for a woman's body.'
Addressing the issue of whether skills are meeting the demands of new technology, Mr Gray said: 'It is really important that when we look at funding, innovation and research and development, we are levelling up people as well as the technology to make sure that the sector is improving, evolving and developing to where it needs to be. We need to make sure that education matches pace with innovation.'
The committee will consider all evidence and produce a report in due course for the Department for Transport to respond to.
Catch up with the Transport Select Committee evidence on Parliament TV
---
Tags