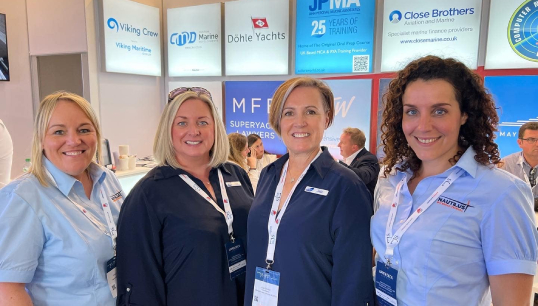 Yacht crew training provider John Percival Marine Associates & Hoylake Sailing School (JPMA) has signed up as a Strategic Partner with Nautilus International.
Anna Percival-Harris, managing director of JPMA said 'JPMA has always aimed to provide crew with a diverse portfolio of services. As the newest strategic partner of Nautilus International, we will be able to give crew access to this well-respected trade union with a substantial membership discount.'
Nautilus strategic organiser Laura Molineux said the Union welcomed the new partnership: 'Anna and Hoylake Sailing School/JPMA is a passionate educator and advocate of superyacht crew, and a welcome new partner to support the Union's commitment to values of professionalism, safety and welfare of maritime professionals working at sea and ashore across the maritime industry. We look forward to working together closely to provide a tailored service to our members.'
Crew at JPMA who would like to sign up for Nautilus membership should inform Anna Percival-Harris or Julie Davies. We can then apply the discount when you apply online. Alternatively, email membership@nautilusint.org to advise you are joining following a referral. The Union will contact JPMA to verify and then apply the discount.
---
Tags