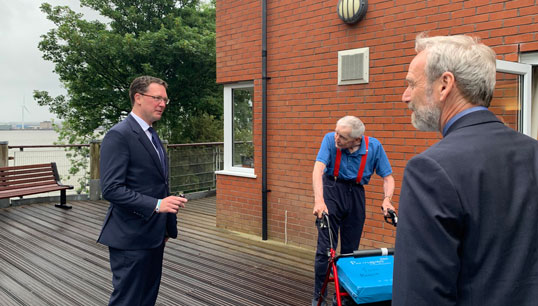 Maritime Minister Robert Courts MP made a visit to Nautilus Mariners' Park to learn more about its unique facilities for retired seafarers and their dependants on Day of the Seafarer 2021.
During the visit, which followed the Mersey Maritime Exchange event, the Minister was given a tour of the 16-acre estate, which hosts a retirement community including a nursing home as well as houses, apartments and bungalows. The Union's northern office is also based on the park.
The Minister also met with a number of residents as well as Union officials including general secretary Mark Dickinson and head of organising Garry Elliot, and Mick Howarth, welfare services manager for the Nautilus Welfare Fund.
---
Tags