Campaigning
Nautilus podcast Off course: Episode 1 – piracy featuring Captain Rich Phillips
14 October 2022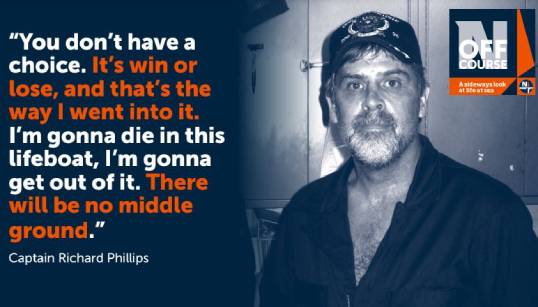 As part of its campaign against sea-blindness, Nautilus International launched its new podcast series Off course: A sideways look at life at sea on Friday 14 October during Maritime UK Week (10-16 October).
In 2021, Nautilus surveyed 2,000 members of the British public on their understanding of the maritime industry. The results confirmed what the Union expected; a proud maritime nation like the UK now knows very little about the industry.
The new podcast aims to address some of the public's misconceptions, covering exceptional stories from life at sea from the truth about sea-sickness to the stories of those who have been captured by pirates, women advocating for greater gender representation in the industry, and many other topics.
Episode 1 features Captain Rich Phillips – the Captain Phillips played by Tom Hanks in the Hollywood blockbuster movie of the same name about a master taken hostage by pirates during his vessel's hijacking in the Gulf of Aden.
Nautilus speaks to Captain Phillips about the accuracy of the movie, how his family reacted to his capture, why he rejects the label of 'hero' and why we shouldn't get complacent about piracy.
You can listen to the first episode across most audio platforms including Soundcloud, Apple and Spotify.
---
Tags