Nautilus news
Notice of Nautilus General Meeting and Rules General Meeting 25 October 2023
12 May 2023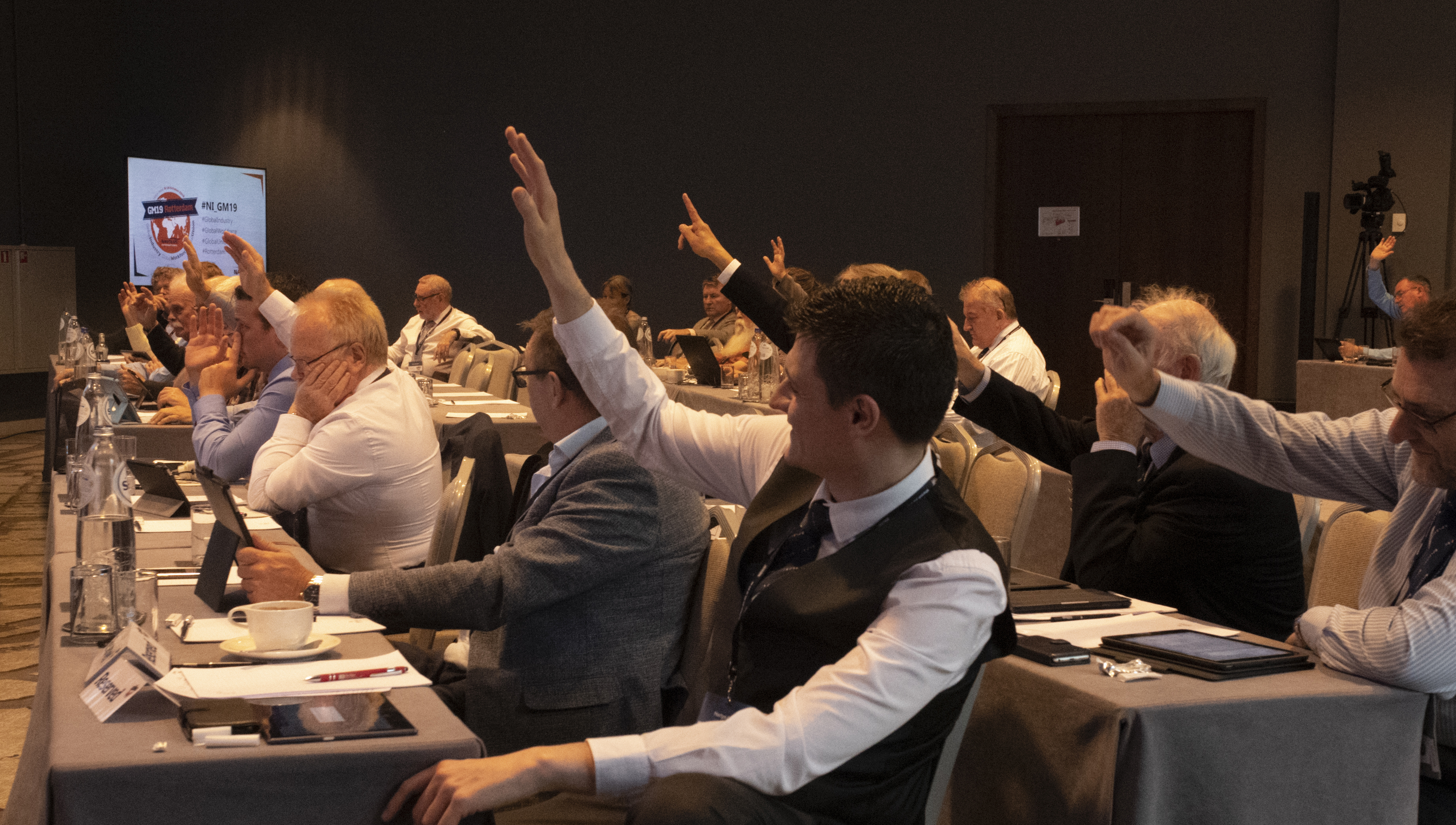 Nautilus International is holding its General Meeting and Rules General Meeting on 25 October 2023. All paid-up full members across the Union's three branches are eligible to attend a Rules General Meeting.
The General Meeting has previously been communicated to members as taking place on Tuesday 24 and Wednesday 25 of October 2023 in Liverpool.
Under the Rules of Nautilus International, a concurrent Rules General Meeting is required to take place with the General Meeting and will be held at 16:00 (UK time), or at the conclusion of the General Meeting on Wednesday 25 October 2023 at the Hilton Hotel Liverpool, 3 Thomas Steers Way, Liverpool L1 8LW, United Kingdom. An evening welcome reception and other events will be taking place in advance of the General Meeting on Monday 23 October.
Motions from full members are welcome and can be submitted using the forms available at the following the links:
Members wishing to attend the General Meeting, if not already registered, are invited to complete the REGISTRATION FORM where they will automatically be registered to attend the Rules General Meeting.
Any members wishing to only attend the Rules General Meeting are encouraged to indicate their intent in advance by return email to conference@nautilusint.org
read the latest version of the Nautilus International Rules
---
Tags