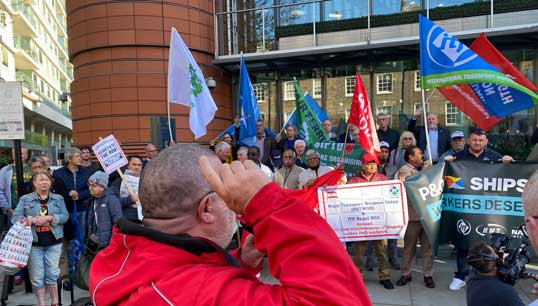 P&O Ferries is paying some agency crew a 'despicably low' basic wage of £3.94 per hour.
The International Transport Workers' Federation (ITF) was approached by several seafarers working in Dover and Hull on $860 (£683) a month for a 40 hour working week. This works out at an hourly rate of £3.94.
One contract for an AB seen by Nautilus runs for 17 weeks and requires the crew member to work 12 hours a day, seven days a week.
When overtime, leave and a subsistence allowance is included the crew's rate of pay rises to £5.10 an hour, based on an 84-hour working week.
This is considerably below the UK National Minimum Wage of £9.50 an hour.
Nautilus has identified examples where two different nationalities working in the same job on the same vessel get paid different amounts with different tours of duty. One crew member works 17 weeks and another eight weeks, both for 12 hours a day every day.
Nautilus general secretary Mark Dickinson said: 'This despicable race to the bottom on wages shows the need for our Fair Ferries campaign which we are working on with trade union partners in the UK and across Europe to defend employment rights and protections for all workers.'
Scottish Trade Unions Congress this week gave unanimous backing for the Nautilus Fair Ferries campaign, which seeks to make lasting changes to the employment rights of seafarers and to demand quality employment opportunities for all maritime professionals.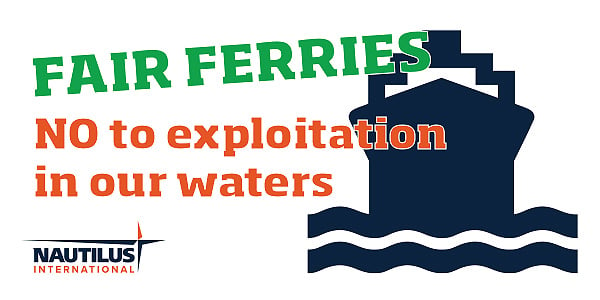 ---
Tags