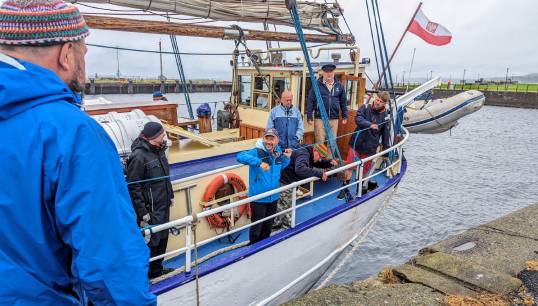 Possibly the largest regularly performing sea shanty choir in the world, Zawisza Czarny, have proved a sellout success at the Scottish Maritime Museum in North Ayrshire.
The Polish male choir, which is made up of 'singing sailors' and crew members of the vessel Kapitan Borchardt – the flagship of the Polish Scouting Association – performed a host of shanties as well a Polish rendition of 'Caledonia' on Monday 31 July 2023.
The shanty choir arrived on their vessel Kapitan Borchardt and berthed overnight at Clyde Marina, Ardrossan. During their Scottish visit they also attended the Sikorski Polish Club at Dom Polski in Glasgow, and paid their respects at the Polish plot in Dalbeth Cemetery and at Cardonald Cemetery where several of the sailors from ORP Orkan are buried.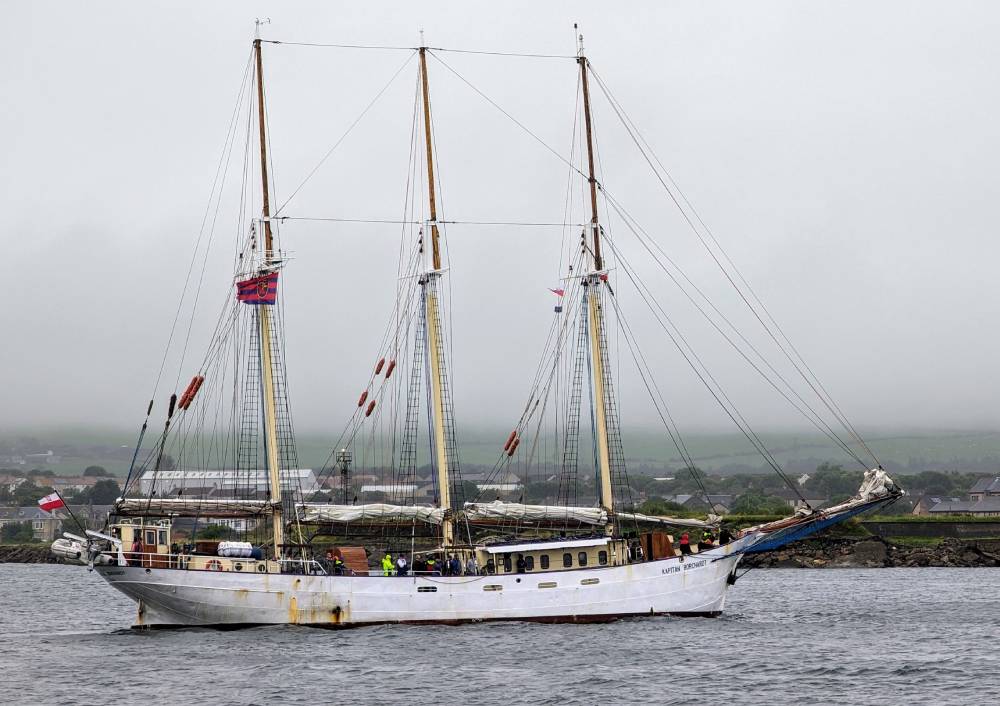 North Ayrshire Provost Anthea Dickson officially opened the concert which was held in the Museum's vast, glass roofed Victorian Linthouse building on Irvine Harbourside.
Also in attendance were representatives from the Polish Consul in Edinburgh and Polish Combatants Memorial Group in Scotland.
Chris Woodland, commercial manager at the Scottish Maritime Museum, said: 'We were delighted to host Zawisza Czarny for their only performance on the West coast of Scotland this year.
'It was a terrific evening and we were thrilled to make new connections with the Polish Consul in Edinburgh, Lukasz Lutostanski and John Lassa from the Polish Combatants Memorial Group in Scotland and maritime associations in Poland.'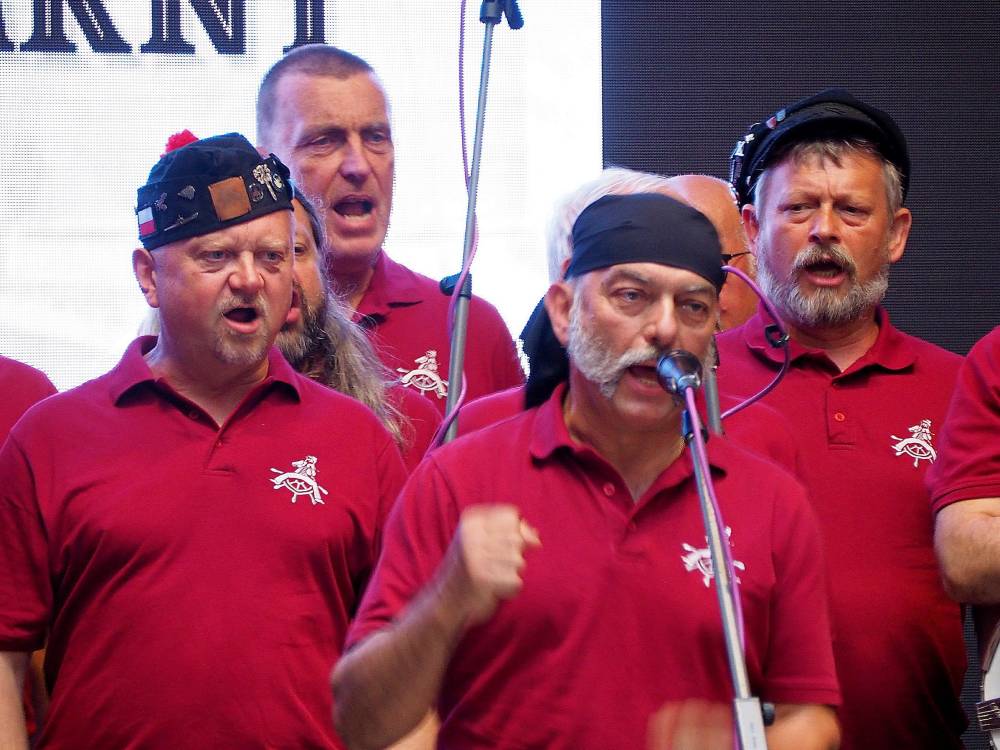 Zawisza Czarny is comprised of a full ship's crew with captain, officers, boatswains and cooks, and they have sailed around the world since 2012.
Each year, the crew of 50 men, aged 18-70, embark on a cruise of international ports to promote maritime traditions through singing and music as well as celebrate their home port of Gdynia on Poland's Baltic coast.
All crew members have a prior connection to working at sea, sailing or marine science and to music. Many are singers in Gdynia shanty and folk bands, cultural event animators, and descendants of Gdynia's naval orchestra bandmaster.
Gdynia has a rich seafaring heritage. As well as being the home port of the Polish navy, the city features two maritime museums and several maritime schools. Gdynia is also part of the 'Tricity' – a Polish metropolitan area of three contiguous coastal cities – alongside neighbours Gdańsk and Sopot, and is the main passenger port for all the three.
---
Tags