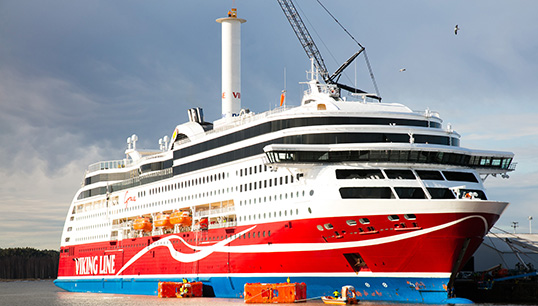 After many years at the fringes, wind propulsion technology for large commercial vessels is suddenly being considered as a serious proposition. Sarah Robinson looks at some of the existing players and the new systems that are attracting interest as the shipping industry works to meet its emission reduction targets
The shipping industry likes to talk up its green credentials, and it's true that transporting goods by sea and inland waterways is – pound for pound – much less polluting than air freight and can get trucks off the roads. However, there's no escaping the fact that shipping as a whole accounts for over 2% of the world's greenhouse gas emissions, and burns some particularly dirty fuels.
With that in mind, new ways of using wind propulsion have been explored for some years as a way of cutting fossil fuel use, and we could now be on the brink of widespread take-up of this technology.
Sailing back to basics
Before we look at recent innovations in wind propulsion, it's worth noting that there are proponents of a full return to the golden age of sail. One 21st-century freight company run according to this principle was featured in a past edition of the Nautilus Telegraph, and is still flourishing.
The Netherlands-based firm Fairtransport started trading in 2007, working with ethical food producers to transport high-end products such as coffee, chocolate, olive oil, wine and rum by tall ship. Fairtransport's stated mission is 'to revive cargo shipping under sail, to build an impactful and strong worldwide movement, and to inspire others with alternative shipping methods'.
Fairtransport is partnered in the UK with New Dawn Traders, which does not yet have its own tall ship but has co-created the Sail Cargo Alliance 'to support a new and growing community interested in shipping ethical cargo under sail'.
Operators in this community are genuine freight transporters employing STCW-qualified crew, but they often carry paying passengers and offer sail training to help keep their businesses viable; and although their movement is growing, they readily admit that their traditional tall ships will never fully replace motorised shipping. Other options are needed to bring wind propulsion to mainstream cargo shipping as an auxiliary power source, and one well-established piece of technology is the SkySails towing kite.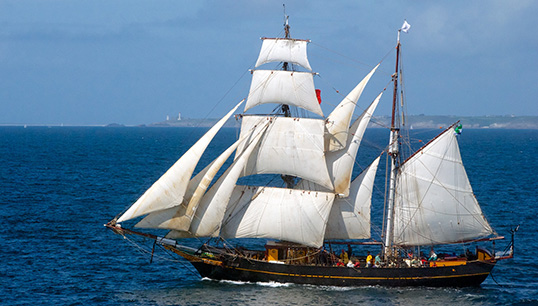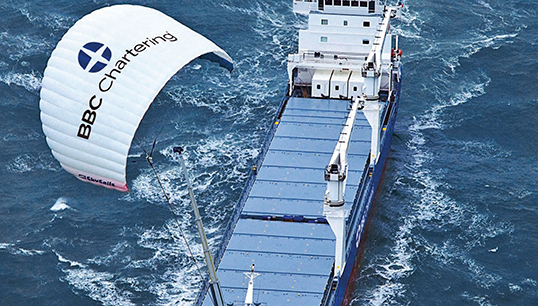 A modern wind tech pioneer
As readers may also remember from past Telegraph features, the SkySails device looks rather like a parachute, but is for pulling a vessel along rather than slowing a person down. It is installed at the bow of a ship and deployed (away from port) by using a telescopic mast to unfurl the kite and launch it into the air.
Germany-based SkySails was a leader in the development of modern wind propulsion technology, and has spent the last two decades refining its product to the point where it can now claim that C 320 kite generates up to 25 times more energy per square metre than conventional sails. This means that, with a kite area of 400m², the C 320 replaces up to 2 megawatts of propulsion power from the main engine.
When it was founded in 2001, the company was advocating for green tech at a time when carbon emissions were a low priority for most shipowners, and having boldly led the way, it is good to see that it is still in business today. Yet it would be fair to say that the SkySails has never had a major breakthrough; it is not common to see the world's cargoships being pulled along by towing kites. But maybe SkySails's big moment could be soon to come – offering its tried-and-tested product alongside new players in the wind propulsion market as momentum finally builds towards mass adoption.
Where are we now with wind?
Things have changed a great deal in the last few years. International conventions on reducing emissions from shipping have been coming into force, so inventors and entrepreneurs have seized the moment to design wind propulsion devices to meet the decarbonisation need.
One example is Norsepower's 'rotor sails', which are large cylindrical devices rotated by a relatively low-power battery. They generate thrust using the Magnus Effect, in which pressure changes are created as the wind hits a spinning object. Under development and evaluation since 2012, the rotor sails can be spotted in trial on a variety of vessels, including a Maersk tanker, a Sea-Cargo ro-ro and a Viking Line cruise ferry.
Another innovation along similar lines is the 'eSail' by bound4blue. A rigid 12-metre-high sail equipped with an autonomous control system, the eSail was developed with the support of EU funding schemes and entered commercial operation in June 2021 on its first ship: the fishing vessel Balueiro Segundo.
A further product, WindWings, is in development through a collaboration between marine engineering consultancy BAR Technologies and Yara Marine Technologies – a manufacturer known for its fuel scrubber systems. WindWings is still at a conceptual stage, but the aim is to build large solid wing sails that measure up to 45 metres in height, fitted to the deck of bulk carriers, tankers and other large vessels. Simulations suggest that by combining wind propulsion with 'route optimisation', WindWings could offer a fuel saving of up to 30%.
There are many more wind propulsion devices out there in development and operation, as evidenced by the fact that manufacturers and users of the technology now have their own industry body: the International Windship Association (IWSA) – which also counts traditional tall ship operators like Fairtransport among its members.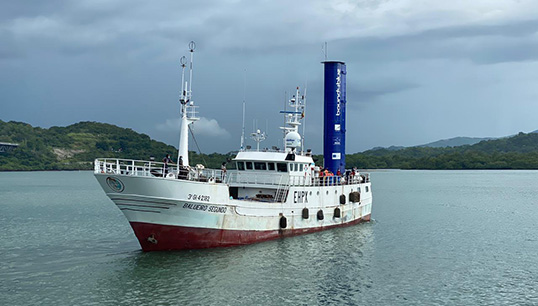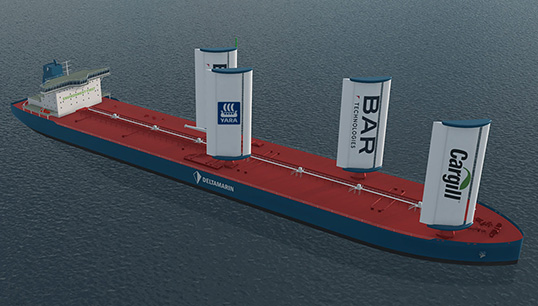 The tipping point for wind propulsion?
With the UN Climate Change Conference COP 26 approaching in November 2021, IWSA is taking the opportunity to get its message out about the benefits of wind propulsion. In March this year it sent an open letter calling on the shipping community to put 'readily available and proven wind propulsion solutions … at the very heart of decarbonisation deliberations'
IWSA is also highlighting the momentum building in the wind propulsion movement and the rapid technological developments seen over the last two years.
If the industry body's words aren't just hot air and the promised developments come to pass, it looks like many more Nautilus members could soon be seeing auxiliary wind propulsion devices installed on their vessels – until perhaps all newbuilds include this tech as standard. But are the safety, workload and training needs of seafarers being considered in the rush towards widespread adoption?
Nautilus professional and technical officer David Appleton says this is one to watch. 'Through our work with bodies like the International Maritime Organization, International Labour Organization and International Transport Workers' Federation, we will be keeping a close eye on the regulatory framework surrounding new wind propulsion tech,' he notes.
'We welcome ways to reduce greenhouse gas emissions in shipping, but we need to make sure seafarers stay safe. If any members have concerns about operating wind propulsion devices on their vessels, please come to us to discuss this and we will offer assistance as well as collecting feedback to pass on to the regulatory authorities.'
---
Tags