Health and safety
Seafarer feedback sought on crew health and maritime safety data trackers
30 September 2022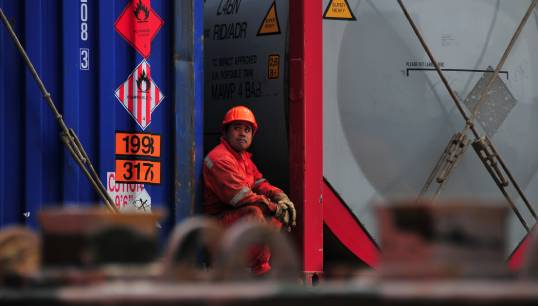 The Seafarers Hospital Society is seeking feedback from seafarers, on its most recent research aimed at improving crew health and maritime safety.
The Society has launched a discussion paper titled 'Seafarers' Health: On Course for a Culture of Care', which establishes possible key performance indicators (KPIs) for ship owners and operators to measure the effectiveness of strategies aimed at improving seafarer health and wellbeing.
While numerous studies have been undertaken to improve life and work at sea, few of the resulting recommendations have been put into effect, often due to costs. The discussion paper follows up the Society's landmark study, conducted with the Yale University Maritime Research Center, and reported on during its 200th anniversary seminar in 2021 which made recommendations for establishing a 'culture of care.' That study identified stressors on seafarers, wellbeing issues and harmful lifestyle choices as reported in more than 100 studies, and looked at recommendations for mitigating these issues.
The current research into creating that 'culture of care' aims for three specifics to ensure that shipping:
fully meets international requirements for securing seafarer health and maritime safety
actively supports health promotion activities for seafarers
ensures conditions for seafarers minimise psychological distress and ill health
Any maritime stakeholders, but particularly seafarers, who are interested in engaging with the Society's current research and the suggested KPI framework for a 'culture of care' can do so here.
---
Tags