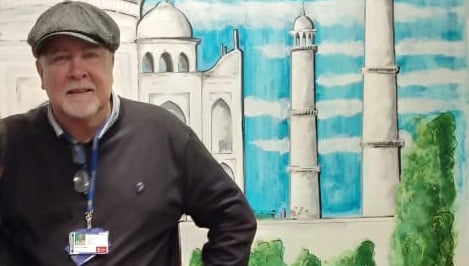 A seafarer who has been trapped aboard his vessel since his contract ended in March is now refusing to work after three other crewmembers were scheduled to leave the ship before him.
The company which employed him, Marlow Navigation, has admitted that it is keeping him aboard because it cannot arrange a replacement.
'I'm getting fed up with hearing from companies how difficult it is for them to arrange replacement crew. That is not the concern of the seafarer who is having to endure the real difficulty of effectively being kept prisoner,' said International Transport Workers' Federation (ITF) Inspector Tommy Molloy, who is trying to arrange repatriation for the seafarer.
'When people are detained and prevented from returning home in places like China or Iran all diplomatic and political pressure is brought to bear to get them released. When it happens on a ship it seems to be accepted.'
The seafarer, a second engineer, was contracted by crew and ship management company Marlow Navigation for service aboard the Maltese-flagged Densa Leopard. His contract was to run from 25 November to 25 March, but he is still on board.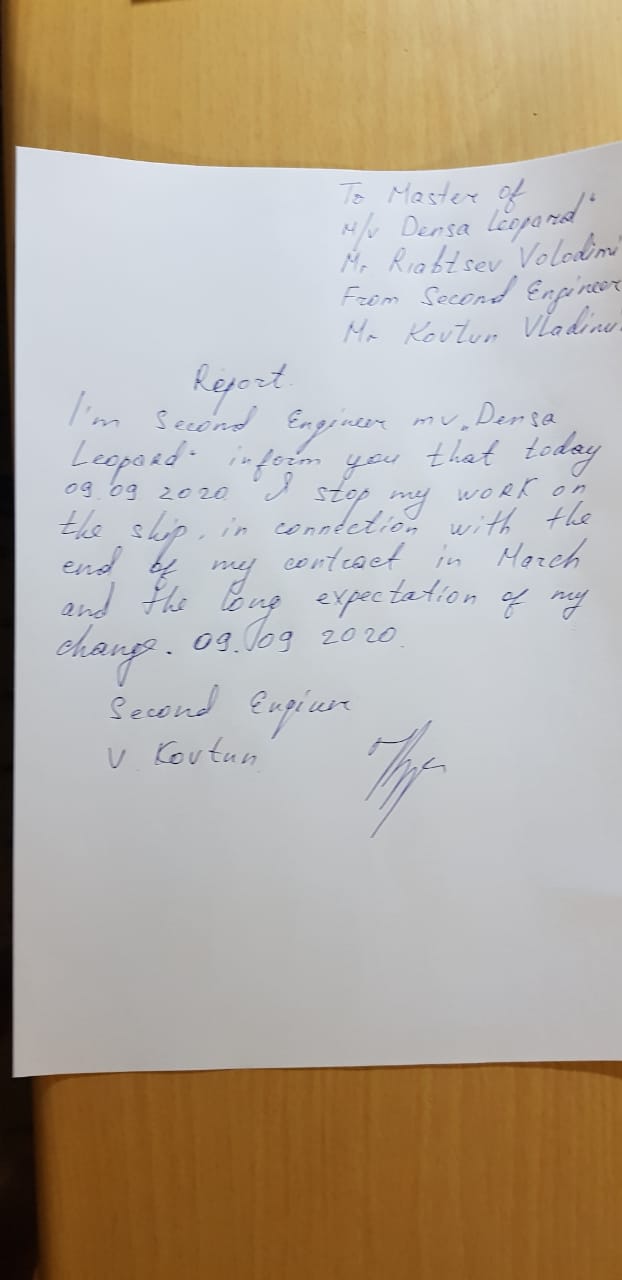 In August he brought his case to the attention of Mr Molloy, who initially believed that the seafarer was being kept aboard because Marlow Navigation was struggling to arrange passage home due to Covid-19 restrictions.
The company told him that it was not possible to repatriate from the ship's next port of call in Oman, as all types of crew changes except for extreme medical emergencies were suspended due to a Covid-19 outbreak. It said that he was at the top of the list for repatriation and would be sent home from India after another 10 days.
However, the Densa Leopard has now travelled to Sri Lanka and India and is heading back to Sri Lanka, where three other crewmembers will be sent home. The second engineer is still trapped aboard with no word that he will be repatriated.
Marlow Navigation informed Mr Molloy that it is unable to get a replacement second engineer out to the Densa Leopard, which suggests that he is being kept aboard because he continued to fulfil his duties in solidarity with the other seafarers, Mr Molloy said.
'In this case the seafarer, six months over his agreed contract period and having been repeatedly told he will be repatriated in X number of days, has finally said he can no longer work and has stood down,' said Mr Molloy.
'But for the last six months he has not been covered by a contract of employment, therefore it is debatable whether he has been covered by insurance – he is not legally on board – and it is questionable whether the vessel has been in compliance with its safe manning requirements. It certainly isn't now that he is no longer working, and yet the vessel is allowed by the authorities to continue trading because never mind the seafarer, but heaven forbid the shipping company be affected by these difficulties.'
Mr Molloy has now contacted the Transport Malta Maritime Administration and asked them to intervene on the seafarer's behalf.
---
Tags