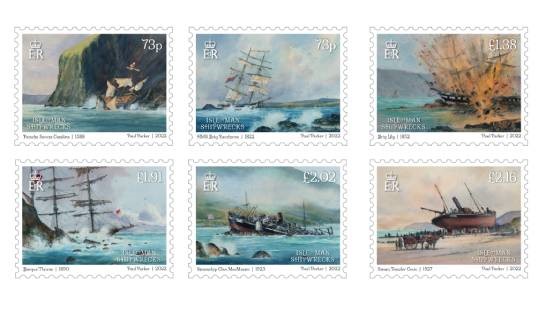 The Isle of Man authorities have issued a set of commemorative stamps highlighting significant shipwrecks off the Manx coast – many of which led to the loss of lives in the local maritime community.
The six-stamp collection features illustrations of maritime disasters spanning 500 years, including the steamship Clan MacMaster and steam trawler Cevic, which ran aground in the 1920s.
A powerful story surrounds the illustration of the Brig Lily, which had been sailing from Liverpool to Africa with a cargo that included gunpowder when shipwrecked at Kitterland in stormy weather in December 1852. While the shipwreck itself saw five crew members die, an explosion during the salvage operation killed 29 local men.
The stories behind the stamps were provided by maritime historian Adrian Corkill, while the shipwrecks were illustrated by Paul Parker.
---
Tags