Ukraine
Seafarers in Ukraine conflict supported by global maritime charities and unions in new emergency appeal
23 March 2022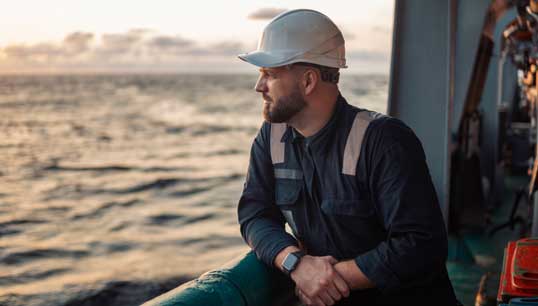 The Seafarers International Relief Fund (SIRF), a charitable fund set up to respond to global emergencies affecting seafarers and their families, has launched a new appeal to the maritime industry to help seafarers impacted by the war in Ukraine.
TK Foundation has already donated US$50,000 to the new appeal. The Emergency Appeal is being coordinated by The Seafarers' Charity and is supported by The Mission to Seafarers, Stella Maris, International Seafarers' Welfare and Assistance Network (ISWAN), Sailors' Society, ICMA and other charities and NGOs, working alongside all key industry players.
The SIRF, established in 2021 in response to the Covid-19 pandemic, currently addresses basic human welfare needs – shelter, food, water, transport, access to medical services – along with practical financial help. Support for seafarers and their families will be funded by the SIRF and delivered by maritime charities, trade unions and other not for profit organisations working in various countries.
Chief executive of The Seafarers' Charity and chair of the SIRF Stakeholder Group Catherine Spencer said: 'We were impressed by the immediate response from the maritime sector to the SIRF to provide relief from Covid-19. More funds are now urgently needed to support seafarers and their families affected by the Ukraine Crisis. The maritime industry is impressive when it comes together to helping their own, and we hope that it will once more generously donate to the SIRF.'
Initial grants have been made to ISWAN and the welfare fund of the Ukrainian Marine Transport Workers' Trade Union – Mortrans – to provide immediate financial support to seafarers and their families impacted by the crisis.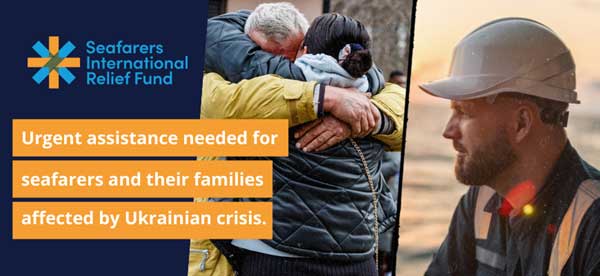 In addition to their existing and established delivery partners, The Seafarers' Charity and their delivery partners are establishing new contacts to deliver support on the ground in Ukraine, Romania, Poland, Hungary, Germany, Moldova, and operations are expanding as more is understood about the need.
Small grants are already available to Ukrainian seafarers and their families who need immediate and urgent financial support through the Ukraine Crisis Support Fund, which is administered by ISWAN on behalf of the SIRF. Seafarer-centred organisations – including maritime welfare charities, maritime unions, port welfare committees, ship management companies and manning agents – must apply for a grant to the Ukraine Crisis Support Fund on behalf of the seafarer or their family.
---
Tags