International
Stella Maris port chaplain sees to wellbeing of new Ever Given crew during UK visit
12 August 2021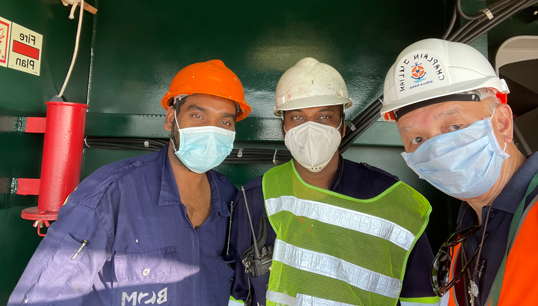 While crowds lined the beach to witness the arrival in the UK recently of the Panama-flagged containership Ever Given – which made news headlines when it got stuck in the Suez Canal – a Stella Maris chaplain quietly slipped in a visit to the new crew.
Arriving four months late due to the incident, the ship and its changed crew of Indian seafarers arrived at Felixstowe Port on 3 August and unloaded goods. Amid all the fanfare, East Anglia regional port chaplain Julian Wong – who has visited the Ever Given previously – found time for a quiet, early morning visit on 4 August. He delivered a Thank You card and three boxes of Ferrero Rocher chocolates to the seafarers onboard.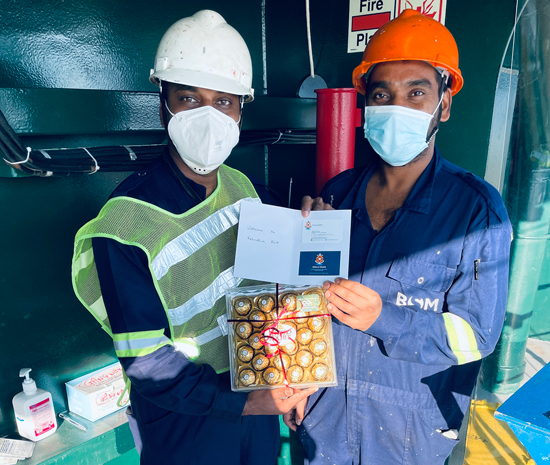 Stella Maris chief executive officer Martin Foley said: 'Not many people outside the maritime industry seem to have given any thought to the impact of the Suez Canal incident on the ship's crew and their families.
'Although the current crew on board are not the same as the one involved in the incident, they were still grateful for Julian's visit and kindness. The two seafarers on deck duty were delighted to see Julian, who asked about wellbeing on board and about their families back in India and is pleased to say they were all well.'
The vessel and its previous crew resumed sailing on 7 July, more than 100 days after its grounding, and headed to its original destination port in Rotterdam. The International Chamber of Shipping was involved in the vessel's release after it was impounded by the Suez Canal Authority, while the International Transport Workers' Federation drew attention to importance of being unionised for the crew in this particular case.
---
Tags