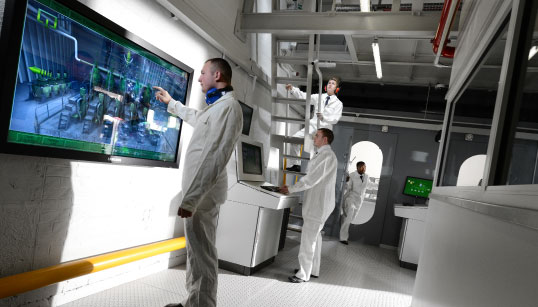 The Maritime and Coastguard Agency has launched an extensive consultation on proposed amendments to the Merchant Shipping (Standards of Training and Watchkeeping) Regulations 2015. These regulations implement the requirements of the International Convention on Standards of Training, Certification and Watchkeeping for Seafarers (STCW) 1978 into UK law.
The proposed changes incorporate the latest amendments to the STCW Convention and Code which introduce new requirements for seafarers serving on vessels using low flashpoint fuels, ships that operate in polar waters and passenger ships. They also include changes identified by a Post Implementation Review of the 2015 regulations and, initiatives aimed at enhancing and modernising the UK training system.
The latter of these proposals has already provoked a great deal of discussion as it includes a proposal to allow some simulator time in return for a limited reduction in minimum seagoing service for deck officer candidates. This will be facilitated under a pilot project lasting three to five years.
The rationale behind the proposal is that training on state-of-the-art simulators would provide cadets with an opportunity to gain experience of scenarios that they may not encounter during their sea time. It would also introduce a degree of standardisation in the practical training aspect by ensuring that all deck officer cadets had been instructed and assessed to minimum standard, something that cannot always be guaranteed with varying standards of training experienced by cadets onboard ships. In fact, one of the key recommendations of the long-awaited Maritime Skills Commission (MSC) Cadet Report which was published this week is that onboard training should be properly blended with simulator experience. It is stated that this is necessary in order to 'create a rich and consistent experience base.'
It has also been argued that the proposed reduction in minimum sea time requirements could help to reduce berthing issues that have been exacerbated by the pandemic.
The Bridge Watchkeeping Simulator Skills course has been designed to provide a logical progression of events, experiences, training, and achievement of objectives and to provide the cadet with a decision-making environment that may not be available on a ship, especially in high traffic density/restricted visibility.
The course is split into two separate one week courses – Part 1 which will be taken in the first phase of the training programme and Part 2 which will be taken in the fifth and final phase.
Part 1 is focussed on familiarisation with the bridge, the bridge equipment, bridge procedures and bridge record keeping as the candidates will have completed phase one of their approved programme but will not have any seagoing experience. The aim of part one of the course is to consolidate knowledge gained to date and prepare them for going onto the bridge of their first ship.
Part 2 is designed to consolidate knowledge gained throughout the candidates approved training programme to date and provide them with the opportunity to familiarise themselves with the role of the Navigating OOW.
The proposal will run as part of a pilot project which will allow a reduction in the minimum mandatory sea service of up 30 days for those completing both parts of the course (15 days reduction per five days in a full mission bridge simulator up to a maximum of 30 days). Based on evidence gathered during the pilot project, it will be decided whether the acceptance of simulator time should be discontinued, continue at a maximum allowance of up to one month's time toward the required seagoing service or, allow for up to two months of the required seagoing service.
Although this is the first time that substitution of sea-service has been proposed for deck cadets in the UK (outside of limited exemptions allowed during the pandemic), it should be pointed out that the acceptance of shore-based training in lieu of sea-time has precedent in the UK and internationally.
Currently, cadets undergoing MNTB approved engineering programmes are required to complete 12 months combined seagoing service and workshop skills training which must include a minimum six months seagoing service and three months workshop skills training. The remaining three months can be made up of a combination of sea time, workshops skills and industrial training.
In the Netherlands, a very similar system to that proposed by the MCA has been in operation since 2000 and is now well accepted. For this reason, it is not anticipated that the proposal would cause any issues for the UK's recognition as third country by the European Maritime Agency (EMSA) as has been suggested in some quarters (in any case, the EMSA inspection process is expected to be completed long before the end of the pilot project).
This a very important consultation document that will affect many aspects of the UK training and certification system therefore we would encourage all members to take the time to read the documents and respond to the consultation ahead of the 9 August deadline.
Following on from discussions held on this topic at recent meetings of the Professional and Technical Forum and the Council of Nautilus International, we are now conducting a survey of members opinions on the use of simulators in UK training which will help to inform our response to the MCA consultation.
Take part in the Nautilus survey on simulator training here.
---
Tags