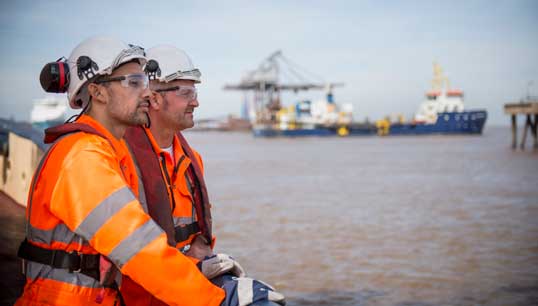 The UK's Maritime and Coastguard Agency (MCA) has issued guidance for shipowners, masters, and manning agents reminding them of the rights of seafarers who may be affected by Russia's invasion of Ukraine.
The guidance comes as the International Maritime Organization (IMO) also agrees to establish a Blue Safe Maritime Corridor to allow the safe evacuation of seafarers and ships from the high-risk and affected areas in the Black Sea and the Sea of Azov.
Under UK legislation implementing the Maritime Labour Convention, 2006 (MLC), every seafarer on a UK ship is entitled to repatriation on the expiry of their Seafarer Employment Agreement (SEA), or after a maximum of 11 months of continuous service on board their ship (as well as in other specified circumstances).
'The requirements of the MLC apply at all times, and there is no provision which allows them to be suspended under any circumstances', says the MCA's Marine Information Note (MIN) 674.
'The volatile situation in Ukraine means that it may not be appropriate to repatriate seafarers to Ukraine,' says MIN 674. 'In addition, restrictions on movement since Russia's invasion of Ukraine may cause obstacles when repatriating seafarers. The MCA also notes that Ukrainian seafarers may not wish to return home in these circumstances.'
In these circumstances, where requested by Ukrainian seafarers working on board UK flagged vessels, a new or extended SEA should be agreed and issued, says the MCA. 'The MCA does not need to be notified, up to a total period onboard of 11 months. The seafarer's entitlement to repatriation will not lapse if an extension is given.'
Ukrainian seafarers should also be repatriated if they request to be. This may involve a mutually agreed change of repatriation destination. MIN 674 said the Marine Transport Workers' Trade Union of Ukraine (MTWTU) has issued an official Statement on Crew Change of Ukrainian Seafarers. This provides guidance to Ukrainian seafarers and shipowners employing Ukrainian seafarers on completing repatriations.
While recognising the 'exceptional obstacles in the current situation', as a flag State which has ratified the MLC, the UK has a legal obligation to protect the living and working conditions of seafarers and fishers on its ships, says the guidance.
MIN 674 requires shipowners of UK ships to notify the MCA of any seafarers remaining on board beyond the maximum period. It also provides guidance on the extension of Ukrainian Certificates of Competency (CoC) in line with IMO Circular Letter No. 4232/Add 16.
MIN 674 also reminds shipowners of MLC guidance for seafarers on entering war zones. Where the ship is bound for a war zone to which the seafarer does not consent to go – in this context, for UK registered ships, what constitutes a 'war zone' may be defined in the seafarer's SEA or by the UK's Warlike Operations Area Committee.
The MCA recognises that seafarers from other nationalities may also be affected, and the notice sets out guidance for other seafarers affected by the conflict. As well as repatriation, the guidance also covers payment of wages and wellbeing. Shipowners were also reminded about the importance of keeping an eye on the signs of fatigue as laid out in Marine Guidance Note (MGN) 505.
Nautilus members are reminded they can access assistance 24 hours a day, seven days a week, via the Nautilus24/7 emergency helpline: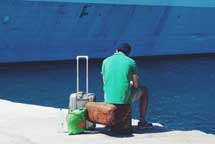 MIN 674: seafarer rights under 'exceptional obstacles'
Seafarers have a right to be repatriated:
(a) when their Seafarer Employment Agreement (SEA) expires,
(b) when their SEA is terminated by the shipowner,
(c) when their SEA is terminated by the seafarer in accordance with the terms of their SEA,
(d) when the seafarer is no longer able to carry out their duties under their SEA or cannot be expected to carry them out in the specific circumstances.
The specific circumstances referred to above include the following:
(a) where the seafarer has an illness, injury or other medical condition which requires their repatriation when found medically fit to travel;
(b) where the seafarer has been shipwrecked;
(c) where the shipowner is not able to fulfil their legal or contractual obligations towards the seafarer by reason of insolvency, sale of the ship or a change in the ship's registration;
(d) where the ship is bound for a war zone to which the seafarer does not consent to go. In this context, for UK registered ships, what constitutes a 'war zone' may be defined in the seafarer's SEA or by the UK's Warlike Operations Area Committee;
(e) where the seafarer has completed the maximum period of service on board following which the seafarer is entitled to repatriation in accordance with their SEA;
(f) where their SEA is terminated pursuant to an order of a court or tribunal
Image: The right to be repatriated. Credit: Getty Images
Read MIN 674 in full
---
Tags