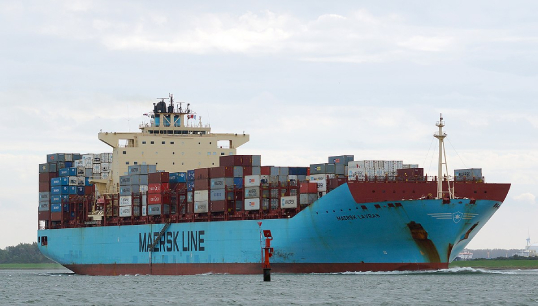 Trade unions from around the world have taken their concerns about Maersk directly to the company's headquarters in Copenhagen during its annual general meeting.
The union representatives presented their issues in writing. They questioned the company's failure to engage with labour representatives and its performance on several labour issues as it recorded record US$29 billion in profits, including the deaths of nine contractors in 2022 and the tug division of Maersk (Svitzer) attempting to cut workers' pay by 47%.
'By refusing to collectively bargain with unions, Maersk is breaking its own values which commit the company to upholding this important human and labour right,' said Jacqueline Smith, maritime coordinator for the International Transport Workers' Federation (ITF).
'We remain concerned that Maersk allows country managers like those running Svitzer Australia and Svitzer Argentina, to make a mockery of Maersk's values. You can't have one set of values for when you're marketing a brand as progressive on labour and climate change in Europe, and another set of values for how you really treat your workers on the other side of the world. Customers, just like unions, expect consistency across the global business.
'Maersk needs to know that in good times and in bad, the voice of labour is constant. We will always be here to be a critical friend: holding them to account for their performance and conduct toward the working people who keep their supply chains moving.'
---
Tags