Health and safety
Vaccinated crew may still need to self-isolate or face £1,000 fine, Nautilus advises
29 October 2021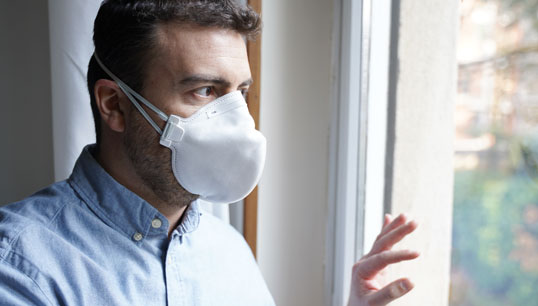 Nautilus International is advising members who are fully vaccinated against Covid-19 to find out whether they need to self-isolate when requested by NHS Test and Trace.
The rules on self-isolation are currently different for those who have been vaccinated by the NHS, compared with those vaccinated by a non-UK health service. This applies to both UK seafarers and those with a different nationality.
The matter came to the Union's attention after officials were contacted by a yacht crew member who returned to the UK for a holiday, and who was advised by Track and Trace to self-isolate for 10 days after someone on his flight tested positive for the illness.
The crew member pointed out that he should be exempt as he was double vaccinated, as per the rule changes on 16 August 2021.
However, this rule change currently only applies if you have been fully vaccinated by the NHS, whereas he had been vaccinated in an EU country.
Failure to self-isolate can result in a £1,000 fine.
Seafarers travelling to the UK in the course of work or while being repatriated are exempt from the need to self-isolate, as are those travelling for a holiday in the UK who can demonstrate that they have been fully vaccinated by the NHS.
---
Tags