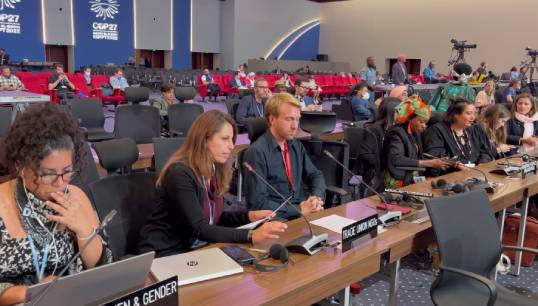 The International Transport Workers' Federation (ITF) has condemned backtracking on commitments to workers at the COP27 climate summit, held in November at Sharm-el-Sheikh, Egypt.
Delivering the closing statement for trade unions at the summit, Professor Juman Kubba of the ITF commended new promises to recognise social dialogue and social protection for the first time.
However, she pointed out that earlier commitments to workers were being diluted, with final decisions at COP27 omitting references to labour standards and workers' rights – including those in the crucial areas of mitigation, adaptation, climate finance, loss and damage, and carbon markets.
'The world has been through transitions before. And for workers, transition is too often a dirty word – a word that means job losses, poor working conditions, exploitation, being left behind. We must learn from the past. And this is exactly why a Just Transition of the workforce as explicitly stated in the Paris Agreement is essential,' she said.
'A just transition of the workforce must be embedded in every workstream: mitigation, adaptation, climate finance and loss and damage.'
John Mark Mwanika, ITF urban transport chair and ITF sustainable transport working group co-chair, later added: 'It is a huge concern that Just Transition was removed from the final text on the new finance goal. Lessons must be learned from past failures. Identifying actual finance needs and effective mechanisms will only happen with a structural role for workers and trade unions.'
ITF praised an agreement at COP27 to establish a fund which will help pay for climate-related loss and damage.
Spotting job scams
visit itfshipbesure.org for information on how to avoid or report recruitment scams that target seafarers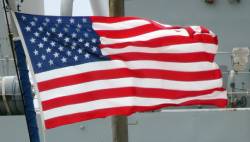 USA supports Just Transition for maritime workers
The ITF has welcomed an important announcement by the United States at COP27. Sue Biniaz, deputy climate envoy to US special presidential envoy for climate John Kerry, said that the country has proposed that the International Maritime Organization include a Just Transition for the workforce as part of its revised maritime greenhouse gas strategy.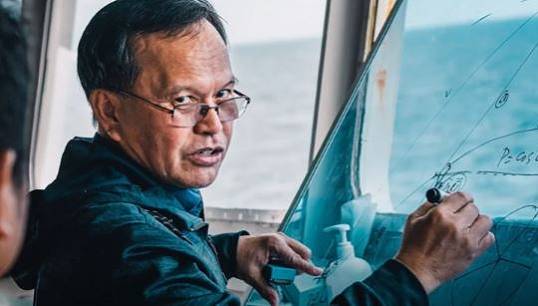 What is the Maritime Just Transition action plan?
Read about the plan for shipping decarbonisation that is fair to workers.
Read the plan
---
Tags