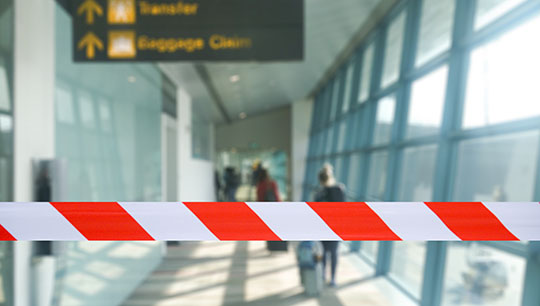 A Dutch seafarer planning on Monday to sign off from his Dutch flag vessel in an English port has become a victim of travel bans imposed by continental European countries from the UK.
The crew member was hoping to transit home to the Netherlands to spend time with family over the Christmas break. This is now looking unlikely.
The Dutch government has imposed a 48-hour passenger travel ban from all UK ports. All flights have been stopped from the UK to The Netherlands and no passengers can be taken by sea from the UK to The Netherlands.
Accompanied freight is exempted at present, enabling some lorry drivers to travel.
Dutch government advice states citizens should arrange accommodation in the UK.
Nautilus has urged the UK Government, the European Commission and national governments to ensure seafarer key workers are able to travel despite the recent bans.
The Directorate-General for Mobility and Transport (DG MOVE), which is responsible for transport within the European Union, urged member states on Monday to continue to apply the Green Lanes principles agreed in March 2020.
These principles set out freight guidelines to keep supplies of essential goods flowing as borders shut to prevent the spread of coronavirus.
'There is no justification for suspension of air, rail or road freight or for closures of ports, airports or land borders,' DG Move said.
Nautilus members can access emergency help and live advice at Nautilus 24/7.
Travel advice for The Netherlands can be found here.
Travel advice for England, Scotland, Wales and Northern Ireland can be found here.
Members seeking further information should check the Nautilus Coronavirus FAQs.
---
Tags