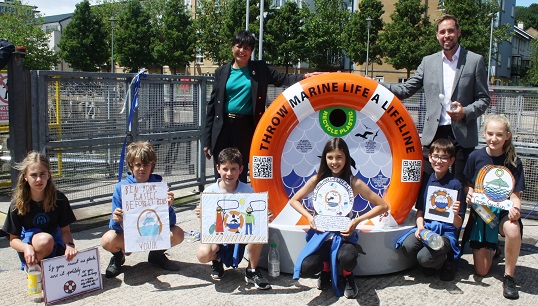 The GreenSeas Trust, a charity founded by seafarer Fazilette Khan MNM, has recently engaged the UK public in an online survey to draw attention to the problem of plastic waste in the marine environment.
The research aimed to answer the question: Are UK councils doing enough to prevent coastal littering?
Of 1,329 participants who took part, an overwhelming 99.8% stated that there was a significant problem with coastal littering.
The GreenSeas Trust coastal litter report concluded that while there is 'a complex variety of factors that have prompted coastal littering, the GreenSeas Trust community survey has shed light on where the public perceives the issues to lie'.
First, there are issues with the lack of bins (including recycling bins) along beaches and promenades, with 93.8% of those surveyed stating that there were not enough bins to safeguard the beaches from littering. Second, the public are troubled by the inaction from local councils, which they believe are not doing enough to mitigate the litter crisis.
In contrast, the BinForGreenSeas project (recycling bins for plastic rubbish made by the GreenSeas Trust) acts as a preventative tool, helping to stop coastal littering at its source. The visual graphics on the bins act as educational tools on a subliminal level to influence behavioural change, says the report . The project has already yielded results with each bin captures around 5,000 PET plastic bottles per month.
Read the full findings in the Media section of the charity's website www.greenseas.org.
---
Tags