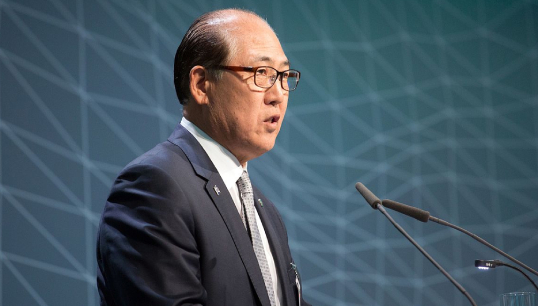 A vice president of Nautilus Federation affiliate the International Organization of Masters, Mates & Pilots (MM&P) has been lauded by the International Maritime Organization.
MM&P Pilots Group vice president George Quick was formally recognised for his countless contributions over a span of almost 50 years to improving the lives and working conditions of the world's seafarers.
In a speech before a packed auditorium, IMO secretary general Kitack Lim read a tribute expressing the organisation's gratitude.
'Since his first meeting nearly 50 years ago, Captain Quick has attended well over 100 IMO meetings, where he has substantially contributed to the drafting and amendment of many IMO instruments, resolutions, and other standards that have contributed directly to the safe and environmentally responsible operation of world shipping and the welfare of seafarers around the globe,' Lim said.
'He has been an unwavering advocate for seafarers' rights.'
'While his contributions to the work of the IMO have been substantive and substantial and cannot be overstated, his personal impacts on countless delegates, both past and present, represent his real legacy,' Lim said.
Acknowledging Captain Quick's role model status and mentorship to many IMO delegates, secretary general Lim continued: 'Captain Quick has made the organization better and more effective, and he has helped to ensure its future is in good hands.
'On behalf of IMO, the Secretariat, and all of the delegations, thank you Captain Quick for your years of dedicated, committed and extremely effective service to this organization and to seafarers around the world.'
---
Tags