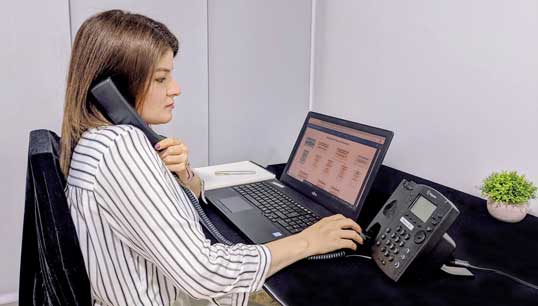 Nautilus International's emergency 24/7 helpline continued to provide members with much needed urgent support in 2021, highlighting the high cost on health for seafarers carrying out their global keyworker role during the Covid-19 pandemic.
While the total number of new cases received in 2021, at 618, was lower than the 774 cases dealt with in 2020; it was still double the figure for the pre-pandemic period year 2019 with 316 new cases.
Each new case represents a new contact calling or contacting the helpline via its messaging or email address systems. Most contacts are from individual seafarers, although a few can be from a group of seafarers (such as one seafarer who is speaking on behalf of a group of colleagues, normally onboard the same ship, or under same management).
From 1 January 2021 to 31 Dec. 2021, the Nautilus 2/47 helpline supported 618 new cases, with a total of 639 seafarers involved and made 712 successive follow-up contacts.
This compares with the caseload in 2020 which reflects the effect of the Covid-19 pandemic where staff dealt with 774 new cases, 865 successive follow-up contacts and with a total of 2,084 seafarers.
In 2021 there was a welcome decrease in complaints about lack of repatriation (5.6% in 2021 compared to 6.6% in 2020), unfair dismissal ( 6.6% in 2021 compared to 7.2% in 2020), and unpaid wages (4.7% in 2021 compared to 8.2% in 2020).
On the other hand, there was a 26% increase in information enquiries on the 15.5% in 2020. Such inquiries can range from requests for travel information, information about quarantine and Covid vaccinations, as well as general queries about how Nautilus can assist seafarers.
The caseload contrasts markedly with the pre-pandemic year of 2019, where, in that year the service dealt with 316 new cases; made 367 successive follow-up contacts and helped a total of 343 individual seafarers.
The service has seen a steady increase in caseloads since 2018 when it dealt with 284 new cases and made 133 follow up contacts; assisting 452 seafarers in total.
As a helpline for Nautilus members at the Union's branches in the UK, Netherlands and Switzerland, the emergency service had not received many calls for help from seafarers in the early days of the Ukraine-Russia conflict in February 2022, but is closely monitoring the situation, and the staff are ready to help those affected in any way they can. Issues reported so far included employment- and contract-related issues due to actions taken against Russian-flagged vessels or Russian-owned yachts; seafarers seeking information should they not want to continue working for a company transporting Russian goods; and one report of a seafarer unable to withdraw money in Russia due to sanctions.
---
Tags