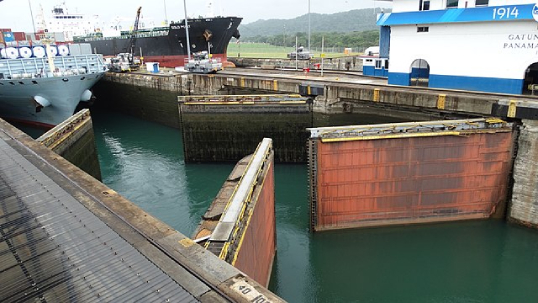 Nautilus has been concerned to see reports that the Panama Canal flooded at the Gatun locks.
In a statement posted on the Panama Canal's Twitter feed (@canaldepanama), the authority said: 'We inform you that the western Gatun lock has overflowed.
'Steps are being taken to rectify the situation in order to reopen service on the western route. The eastern route remains in operation.
'A specialist team from the Canal is investigating the causes.'
A later statement confirmed that the western passageway had resumed operations.
Pictures seen on social media show water spilling onto roads and railway lines alongside the canal. It is unknown at this stage what damage has been caused to Canal infrastructure.
A spokesperson for one of the unions representing Canal workers said: 'We have never seen this before. It is a worrying development in a line of recent incidents on the Panama Canal.
'The Canal is essential to the world's supply chains, and despite the money made by the Canal each year, it appears that there is a significant underinvestment in facilities.
'We expect the Authority to invest the money it makes into improving and maintaining safety for all those who work on and who transit the Canal.'
---
Tags