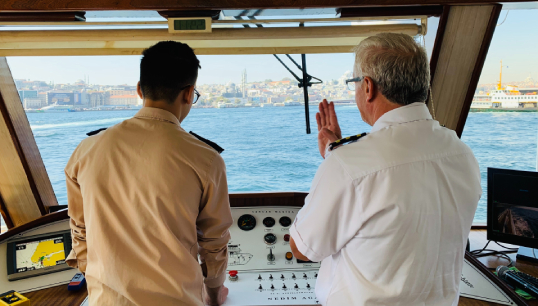 The UK government has announced that it will now subsidise 50% of cadet training costs, increasing from the current 30% subsidy.
Any seafarer who meets the requirements and who is studying at a Maritime and Coastguard Agency approved college for an academic qualification that leads to the issue of an UK Unlimited Certificate of Competency is eligible for the extra funding, which is available this year. Maritime companies can claim the money via their existing tonnage tax arrangement, and the arrangement applies for all new and existing tonnage tax groups and Support for Maritime Training (SMarT) funding.
The increase represents £13 million in extra funding for rating and cadet training, part of a £43 million package to help build the UK maritime sector. The funding for eligible seafarers will be locked in until at least September 2024, with a new training system scheduled for implementation from 2024 as recommended by the 2020 Maritime Skills Commission Report.
Nautilus International head of Professional and Technical David Appleton said: 'This increased investment in our future maritime professionals is extremely welcome. The increase in government contribution to 50% of total training cost will result in UK cadets becoming more attractive to companies and should therefore result in more UK cadets being recruited going forwards. This is an important step along the way to achieving 100% funding from the government, as recommended by the Maritime Skills Commission Cadet Report.
'Now it is up to the shipowners to deliver their side of the bargain and increase the number of UK cadets in training.'
Damien Oliver, commercial, programmes & maritime business development director at the Maritime & Coastguard Agency, said: 'This is an important milestone for investing in the future of maritime and our seafarers. We are also looking at additional support for those who have already attained a qualification so they can move onto the next one supported by further funding.'
---
Tags