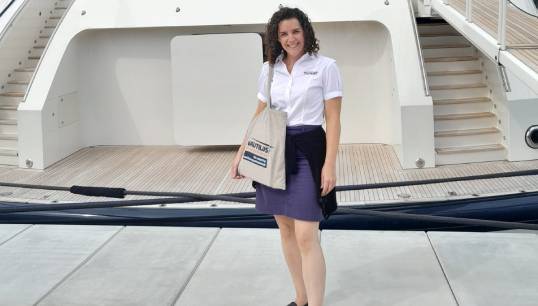 Nautilus members in the yacht sector seeking a new Italian visa are advised to check in advance whether the embassy they are applying to will accept their application.
The D visa, which became available in late 2022, exempts non-EU seafarers from the standard 90-day Schengen limitation. It gives them leave to remain in Italy for a maximum of 365 days.
'Earlier information released by the Italian Yachting Association suggested that seafarers could request a D visa from any Italian embassy or consulate, even if that embassy was not in the home country of the seafarer. This would allow the seafarer to secure the visa while overseas, without needing to returning home,' said Nautilus strategic organiser Laura Molineux.
'However, Nautilus has now received word from some members that they have been refused the visa at an overseas embassy, and told that they need to secure it in their home country.'
Until the situation is clarified, Nautilus is advising members to check in advance that the embassy or consulate where they intend to apply for the D visa will accept their application.
'Members should do this well in advance if possible, to allow plenty of time to return to their home country and apply from there if necessary,' said Ms Molineux.
---
Tags