Community
Plymouth Merchant Navy Monument ceremony recognises Merchant Navy and fishing fleet sacrifices
3 September 2021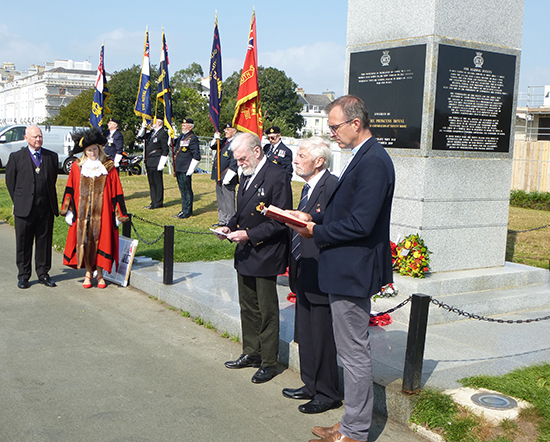 Merchant Navy Day was celebrated in in style at the new Plymouth Merchant Navy Monument during a service of remembrance with special resonance – it was the first to be held there since Covid-19 restrictions lifted.
Although the monument on Plymouth Hoe was unveiled in 2019 by HRH The Princess Royal, due to Covid-19 this was the first Merchant Navy Day at which the community formally met to celebrate the Merchant Navy and fishing fleet.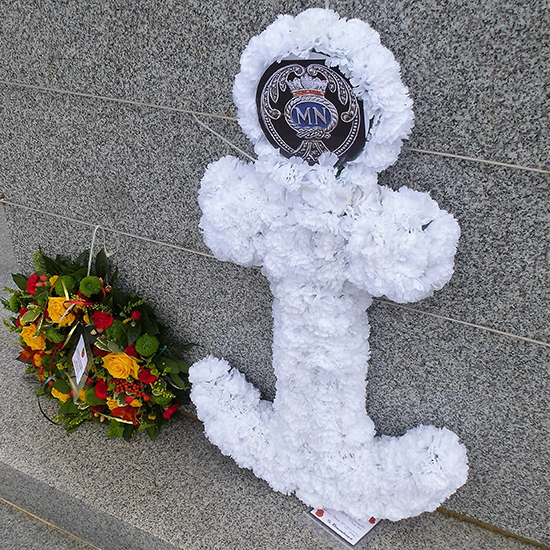 The Lord Mayor of Plymouth, Councillor Terri Beer, laid a wreath on behalf of Plymouth and its citizens.
Various other wreaths representing the fact the 'supply chain held fast' during the pandemic were also laid in recognition of seafarers as keyworkers. Among the wreaths laid at the Plymouth Merchant Navy Monument was that on behalf of the Merchant Navy Association. It was made of white carnations signifying the white caps of breaking seas.
A montage of photographs relating to the construction of the Plymouth Merchant Navy Monument was presented to the Lord Mayor and citizens of Plymouth during the ceremony.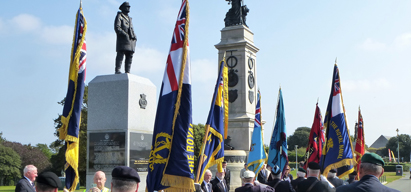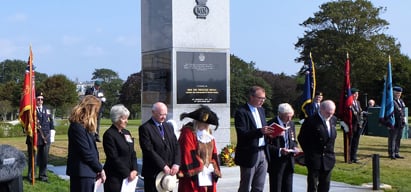 ---
Tags