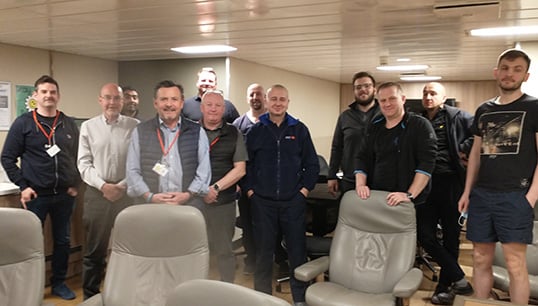 Nautilus national organiser Steve Doran was joined onboard the Polaris in Leith on 22 March by liaison officers Matt Murray (marine crew) and Ross McFarlane (dive techs) to meet members employed by Boskalis Subsea Services.
Donald McKenzie from Accord represented the company in what Mr Doran described as a productive meeting. 'Members' opinions involving the fleet, trip lengths, rotas and pay were fully aired and considered,' he noted.
Nautilus International will take members' views to the next meeting, which is due to take place in early April 2022 in Aberdeen.
---
Tags