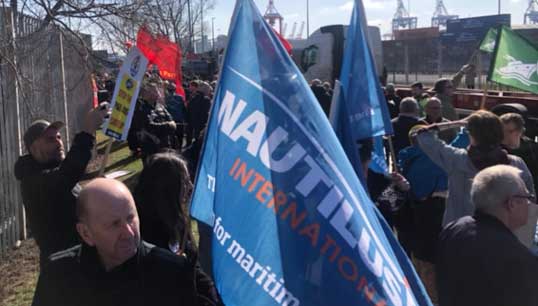 Nautilus International is calling for the board of P&O Ferries to be investigated, after CEO Peter Hebblethwaite admitted that the company had deliberately chosen to break the law by not consulting unions about redundancies in front of the House of Commons Transport Select Committee yesterday.
Prime Minister Boris Johnson and Secretary of State for Transport Grant Shapps have asked for Mr Hebblethwaite to step down following his admissions. Mr Shapps said in an interview this morning that the government would now change the law to prevent companies using loopholes like flagging out in order to avoid British law.
He also claimed that the government will make legislative changes to ensure seafarers working out of British ports are paid the minimum wage.
The Rail, Maritime and Transport union (RMT) has further called for the immediate disqualification of Peter Hebblethwaite as a company director after he admitted to breaking the law and said he would do the same again.
The Institute of Directors (IoD) has also told the BBC that – due to the CEO's admission that the company knowingly broke the law – Mr Hebblethwaite and the rest of the P&O Ferries board could face court proceedings under the Company Directors Disqualification Act (1986) for unfit conduct. They could also be disqualified as directors of any UK company, the IoD said.
Near the end of the Select Committee's interview of Peter Hebblethwaite, Labour MP Andy McDonald also brought up Section 172 of the Companies Act 2006.
Nautilus International believes that it is clear the P&O directors have disregarded their duties under the Act, which requires directors to 'have regard (amongst other matters) to… the interests of the company's employees' and 'the desirability of the company maintaining a reputation for high standards of business conduct.'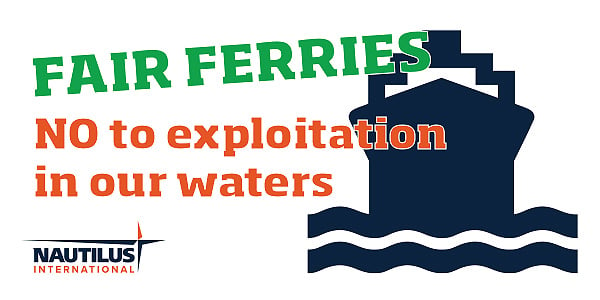 ---
Tags