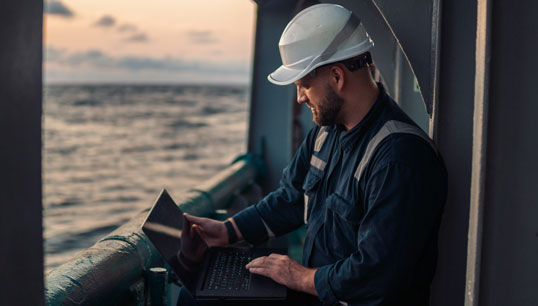 Registration is now open for Nautilus International's third Sea to City webinar on maritime insurance.
Date: Friday 18 November
Time: 10:30-11:00 hrs GMT
Gard vice-president and head of industry liaison Tim Howse will explain what P&I is and why P&I clubs want to hire seafarers.
Mr Howse is responsible for coordinating industry policy at Gard. Before that he spent 10 years at sea as a navigator and marine engineer and 15 years as a shipping lawyer.
He served at sea in a variety of ranks, mainly with the P&O Group, on tankers, container ships, bulk carriers, and cruise ships, before obtaining his master mariner's qualification.
He qualified as an English solicitor with shipping law firm HFW, working in London, Hong Kong, Singapore, and Greece; before heading up the Legal & Insurance activities of an NYSE listed shipowner.
Director of communications for Nautilus International Helen Kelly will host the meeting.
Register to attend and access the full recording via the Nautilus YouTube channel.
The Sea to City mentoring scheme is open to all full members of Nautilus International and is a joint programme with Maritime London.
Nautilus full members can register their interest for the Sea to City mentoring programme via: ncampaigns@nautilusint.org
---
Tags