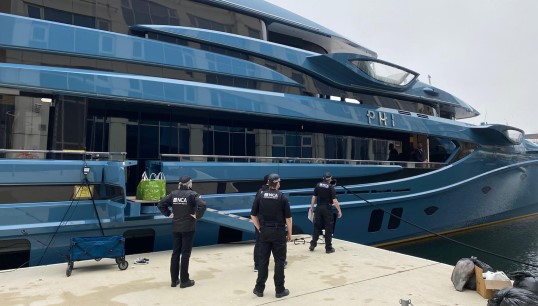 The National Crime Agency has announced the detention of the superyacht Phi at Canary Wharf this morning – the first yacht owned by a Russian national to be affected in UK waters.
The Maltese-flagged Phi, which is owned by a company based in St Kitts and Nevis, is ultimately owned by a Russian businessman.
However, the government has admitted that the businessman is not currently subject to sanctions.
Investigative officers from the National Crime Agency's (NCA) conducted investigative work with the Border Force Maritime Intelligence Bureau to identify the Russian owner of the vessel.
Transport Secretary Grant Shapps then ordered the NCA to serve the detention notice.
'Detaining the Phi, proves, yet again, that we can and will take the strongest possible action against those seeking to benefit from Russian connections,' Mr Shapps said.
---
Tags