Industrial
P&O Ferries 'betrayal': Nautilus asks members to stay onboard after scandalous layoffs announcement
17 March 2022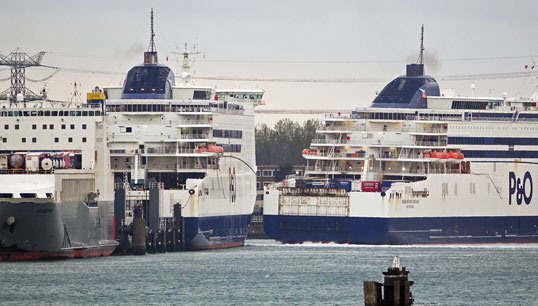 Nautilus International is asking members serving with P&O Ferries to stay onboard their vessels, after the company announced that it is laying off all staff across every route and replacing them with agency crew.
'The news that P&O Ferries is sacking the crew across its entire UK fleet is a betrayal of British workers. It is nothing short of scandalous, given that this Dubai-owned company received British taxpayers' money during the pandemic,' said Nautilus International general secretary Mark Dickinson.
'There was no consultation and no notice given by P&O. Be assured the full resources of Nautilus International stand ready to act in defence of our members. We believe it is in our members' best interests to stay onboard until further notice.'
P&O's action today follows several years in which the company attempted to drive down pay, reduce occupational sick pay, and introduce lay-off clauses in its collective bargaining agreement (CBA). P&O Ferries also attempted to introduce a 'no strike clause'.
In 2021, Nautilus International came to the brink of industrial action after P&O attempted to reduce crewing levels and change working patterns on the Dover-Calais route to a two weeks on/two weeks off roster.
P&O currently operates over four routes: Dover to Calais, Hull to Rotterdam, Liverpool to Dublin and Cairnryan, Scotland, to Larne, Northern Ireland. In 2020 it received more than £4.3 million in emergency funding from the UK government under the Coronavirus (COVID-19) PSO freight scheme subsidy, and also benefited from government support when it furloughed more than 1,400 staff.
It later made 1,100 redundant.
In 2019 the company also reflagged its vessels from the UK to Cyprus to take advantage of favourable tax arrangements.
---
Tags