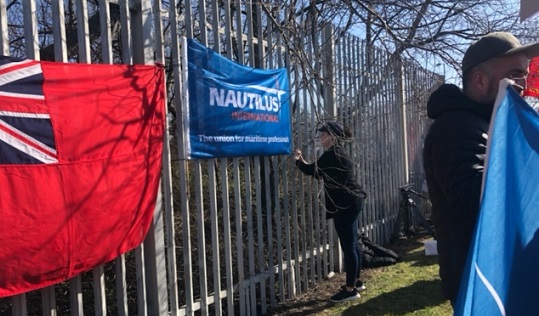 Nautilus International is calling for a public boycott of P&O Ferries, after the firm revealed that it is seeking to return to normal operations – but with agency crew instead of the 800 UK seafarers who were fired over Zoom on Thursday.
'I'm pleased to say the Norbank will be back in service from tomorrow [Saturday] sailing on the Liverpool-Dublin route,' an internal communication seen by the Union says.
'Our focus now is getting our ships back to service… we're anticipating the disruption to be relatively short-lived.'
The communication, which is addressed to P&O Ferries staff and signed by CEO Peter Hebblethwaite, described the public outrage that the company has caused by its actions as 'not pleasant'. He further said that the laying off of all 800 seafarers is merely 'the start of the journey'.
The Norbank is a Dutch-flagged vessel crewed by Dutch officers and Filipino ratings.
Nautilus understands P&O also wishes to bring the Norbay back into operation From Liverpool with agency crew from a Maltese agency established only in February to run its other vessels.
Nautilus general secretary Mark Dickinson expressed the Union's anger at this move by the company, and warned about the clear threat to public safety posed by agency crew.
'Clearly, we are outraged by this suggestion. We call on the public to boycott P&O Ferries and to not travel with this shameful business,' he said.
'We ask the government to act in support of loyal UK seafarers, and we demand to know how its vessels can run with agency crew who are unfamiliar with the vessel. Operating a ferry is highly complex. It is not like jumping in a hire car. To keep passengers safe the crew must be trained, experienced and familiar with its operation.
'Yesterday the Maritime and Coastguard Agency (MCA) assured Nautilus that it would carry out inspections of all eight vessels before they return to service, focusing on safety drills. We call on the MCA to urgently inspect the vessels and make its investigation reports public.'
A Nautilus and RMT petition asking the Prime Minister to act in favour of the laid off workers, posted on Friday afternoon, has already received nearly 25,000 signatures. Click here to add your voice.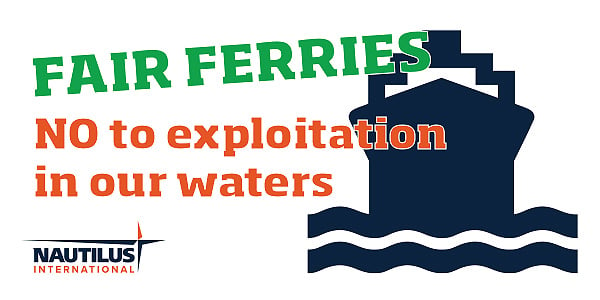 ---
Tags