Industrial
Nautilus calls on government to 'take back control' in P&O Ferries sacking dispute
7 April 2022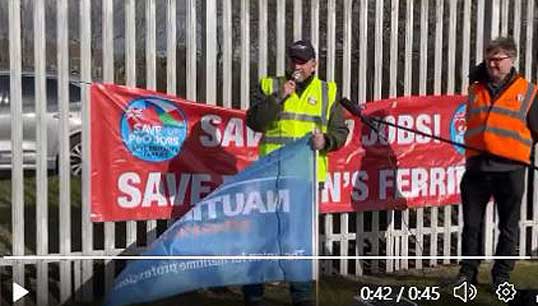 The UK government needs to 'step up to the plate, get a grip and take back control' after the illegal P&O Ferries sackings, Nautilus national organiser Steve Doran told a rally in Liverpool this week.
The rally was part of ongoing action against the layoff of 800 workers on 17 March and an additional 40 cadets more recently.
Mr Doran said that in addition to the callous binning of belongings of some of the crew laid off, members were telling him that 'no one even answers' when they ring up about collecting their possessions.
The 40 cadets – youngsters who had chosen to dedicate their lives to a life at sea – had been told on 30 March to leave their vessels, take their possessions with them and await further instructions, he continued.
Mr Doran stressed that those who choose a maritime career need the practical experience of seatime, otherwise their career prospects would be extremely limited, and the actions would also be detrimental to the maritime industry at a time when it was desperate to attract more young people.
'We are an island nation, and we need to attract youngsters into industry, and how do we do that if it's a rubbish job and the best you can expect is the national minimum wage?'
Mr Doran said that during the Brexit debate, ordinary working people had said they were fed up with not being listened to and wanted the UK government to 'take back control'.
'I have been calling on Grant Shapps and the government to do just that, because isn't it ironic that the seafarers who are on French contracts for P&O Ferries, the seafarers who are on Dutch contracts for P&O Ferries, stand under the umbrella of Europe, and they haven't been touched.
'It is only our seafarers that have been touched; isn't that a surprise? I think not!'
Mr Doran said it was time for the UK government to 'step up to the plate, do what you said you would do: take back control and get a grip of what is going on in this country.'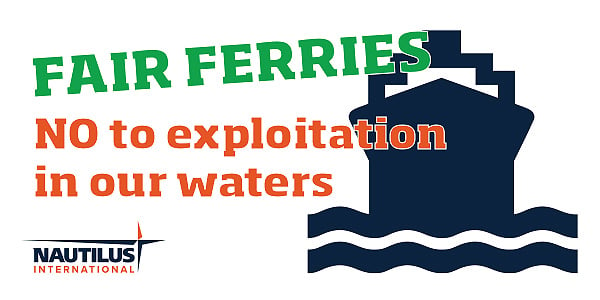 ---
Tags